'Persona 5 Royal' To Get PC Port This Year
KEY POINTS
Three "Persona" games are coming to the Xbox Game Pass this October
"Persona 5 Royal" added a plethora of new content to the original game
The game will be available for PC and modern Xbox consoles
The Xbox showcase in this year's Summer Game Fest included a stunning reveal from Atlus, which announced that the critically acclaimed "Persona 5 Royal" will be coming to the Xbox Game Pass in the coming months.
"Persona 5 Royal" is getting ported to PC, Xbox Series X, Xbox Series S and Xbox One together with "Persona 3 Portable" and "Persona 4 Golden."
All three games will be available via Microsoft's game subscription service by Oct. 21, and they will all be purchasable in the Microsoft Store on the same date for those who prefer permanent copies.
This isn't the first time that this PlayStation-exclusive series got released for PC. "Persona 4 Golden" and "Arena Ultimax" were previously released on Steam, followed by "Persona 5 Strikers" a few years later. However, this will mark the franchise's entrance to the Xbox platform.
"Persona 5 Royal" serves as a remaster and an expansion of the original game. Here, players will get to meet new characters and experience a Third Semester story arc that wraps up the mystery behind the seemingly perfect setting that the Phantom Thieves found themselves in.
The game has vastly expanded features in both social and combat aspects. For example, players will be able to explore the Kichijoji area, a place where the protagonist can hang out and have fun with his friends via game tables, bars and other social gathering spots.
Meanwhile, combat was improved through tweaks and new additions. Some confidants now give different passive bonuses, and party members now have access to new abilities. The new Showtime combat mechanic was also introduced, allowing two teammates to inflict great damage on enemies similar to All-Out Attacks.
New third-tier ultimate Personas for each of the party members also become available during the Third Semester arc, allowing players to maximize their combat potential before the final showdown.
"Persona 5 Royal" is one of the highest-rated JRPGs on Metacritic, with many reviews praising the game's storyline, characters, combat and music.
There's no word on system requirements yet for the PC port, but fans can expect it to be similar – if not the same – as the recommended specs for "Persona 5 Strikers."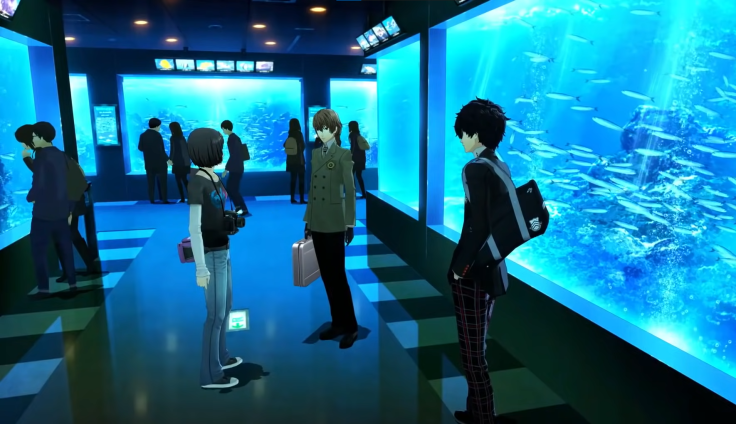 © Copyright IBTimes 2022. All rights reserved.
FOLLOW MORE IBT NEWS ON THE BELOW CHANNELS