Pete Davidson Spotted With Bandage Near Kim Kardashian-Inspired Tattoo; Is He Removing It?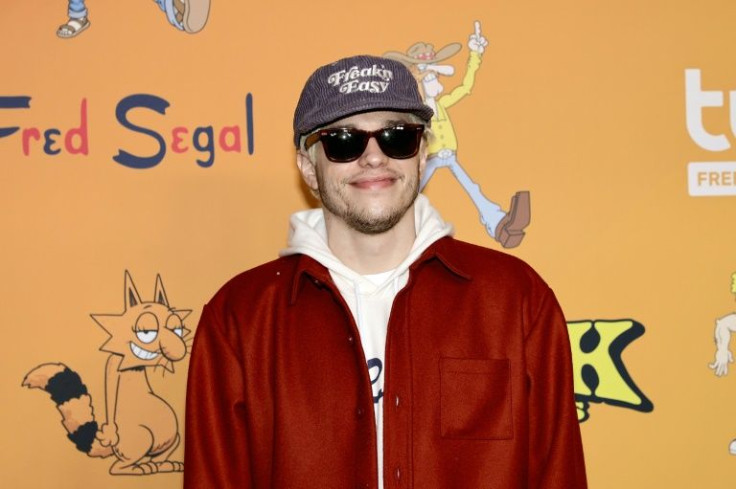 KEY POINTS
Pete Davidson's bandage was located in the exact same spot as his "my girl is a lawyer" tattoo dedicated to Kim Kardashian
An unnamed source close to the comedian claimed that the covering is "not related to removing the lawyer tattoo"
The "Saturday Night Live" alum got multiple tattoos in honor of the reality star during their relationship, which ended in August
Pete Davidson may be moving on to the next chapter of his life by removing all traces of his relationship with ex-girlfriend Kim Kardashian.
The 28-year-old "Saturday Night Live" alum was spotted with a bandage on his neck on the set of his upcoming comedy series named "Bupkis" Monday, Page Six reported.
Although it was unclear what the bandage was covering, it appeared to be on the exact same spot as the comedian's "my girl is a lawyer" tattoo dedicated to the Skims founder.
The sighting triggered speculation that Davidson might have intentionally covered the tattoo or removed the ink.
But an unnamed source close to the actor clarified to Page Six that Davidson's covering was "not related to removing the lawyer tattoo," though the comedian is indeed removing some of his ink.
Davidson debuted the tattoo earlier this year when he was still dating Kardashian, who finally passed California's "baby bar" exam last year following three failed attempts.
It's only one of "a few" tattoos the comedian had gotten in honor of the reality star.
When Kardashian appeared on "The Ellen DeGeneres Show" back in March, she revealed that the "King of Staten Island" star has multiple tattoos dedicated to her, including her "favorite" lawyer tattoo.
Host Ellen DeGeneres asked how many tattoos the comedian had that were dedicated to her, giving three as an example, but Kardashian said that Davidson had "a little more than that."
In addition to the lawyer tattoo, Davidson also has ink of the names "Jasmine" and "Aladdin" with an infinity sign in the middle, referring to the former couple's first kiss during an "SNL" skit inspired by the Disney movie in October last year.
He also got a tattoo of Kardashian's first initial alongside those of her four children, 9-year-old North, 6-year-old Saint, 4-year-old Chicago and 3-year-old Psalm, whom she shares with ex-husband Kanye West.
Aside from these, Davidson also has "Kim" permanently branded on his chest.
"He has a few tattoos, a few cute ones, that he got," Kardashian shared on the talk show. "[But the Kim tattoo] isn't a tattoo, it's actually a branding."
"Because he wanted to do something that was really different," she explained, adding that "tattoo people" would usually get inked about what was going on in their life.
Prior to meeting Kardashian, Davidson was already in the process of removing some of his tattoos as he intended to be ink-free upon reaching the age of 30.
But the reality star claimed that Davidson had her first name branded on his chest because he did not "want to be able to get rid of it or to cover it up" and instead "just wanted it there as a scar."
Kardashian and Davidson dated for nine months before calling it quits in August. The split was reportedly due to their demanding schedules, which made it hard to maintain their long-distance relationship.
Around that time, Davidson was filming his upcoming movie "Wizards!" in Australia, while Kardashian was focusing on her children and busy with her businesses, reality series and other projects in the U.S.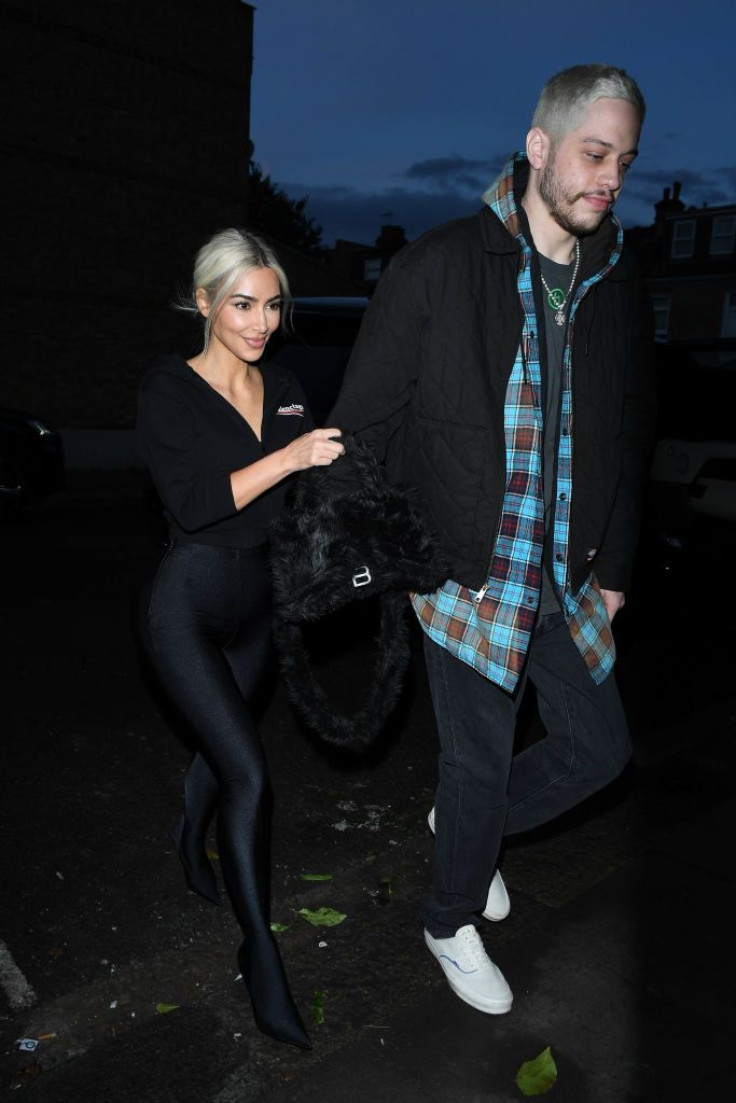 © Copyright IBTimes 2023. All rights reserved.