Peter Schiff Believes Bitcoin Will Drop To $10,000
KEY POINTS
Peter Schiff thinks MicroStrategy stock is "overvalued"
He called the current crypto rally a "sucker's rally"
He believes Bitcoin will test the nearest support at $10,000
Peter Schiff, Bitcoin critic and chief economist and global strategist at Europac Asset Management, has warned crypto investors about Bitcoin (BTC), predicting that the leading cryptocurrency will fall to $10,000.
Speaking to Kitco News anchor David Lin last week, Schiff called the current crypto market price surge a "sucker's rally," adding that the gains made by cryptocurrencies like Ether (ETH), which is up 70% since early July lows, are not sustainable.
"The market is going to plunge. I think people should take advantage rally they've got right now and get out. A lot of people still have profits in these tokens. People bought Bitcoin four, five, six years ago, and they have big profits. Same thing with Ethereum. People should get out, because otherwise the market's going to take those profits," he said.
Schiff reiterated his claims about the crypto market and Bitcoin being a "bubble," noting that "at the end of the day, the only people that are going to walk away from this crypto bubble with anything to show for it are the people who sold."
The gold-maximalist said that the crypto market price crash in 2022 reflected a classic "pump and dump."
"You had celebrities, whether it was athletes or entertainers, signing on to promote this coin or that coin out there to their Instagram followers or whatever they were doing. It was a massive pump, but people are overlooking the dump," he explained.
Meanwhile, Schiff wrote in a Twitter post Sunday that the overall chart for Bitcoin is very bearish despite the current bullish trend.
"The pattern remains very bearish," Schiff pointed out. "There's both a double top and a head and shoulders top. There's a rising wedge forming below the neckline. At a minimum support will be tested below $10K."
Interestingly, a survey of Wall Street investors also put Bitcoin at $10,000 in July.
Schiff also commented on Michael Saylor, the former CEO of MicroStrategy and now the firm's executive chairman, buying Bitcoin, calling it "a screaming home run for shareholders."
"I think it's really ridiculous that [Michael Saylor, CEO of MicroStrategy] he's still claiming that this investment was a success. What he's doing is he's looking back at what Bitcoin was when they bought the first Bitcoin. It's like well, we're making money on our first purchase, but you can't cherry pick your first purchase, what about all the other purchases that were higher up? You can't do that, you've got to look at the totality and add up all your purchases. Are you ahead or behind? And they're way behind," he said.
Schiff believes that the MSTR stock is "overvalued" and "eventually, the price of MicroStrategy shares is going to crash."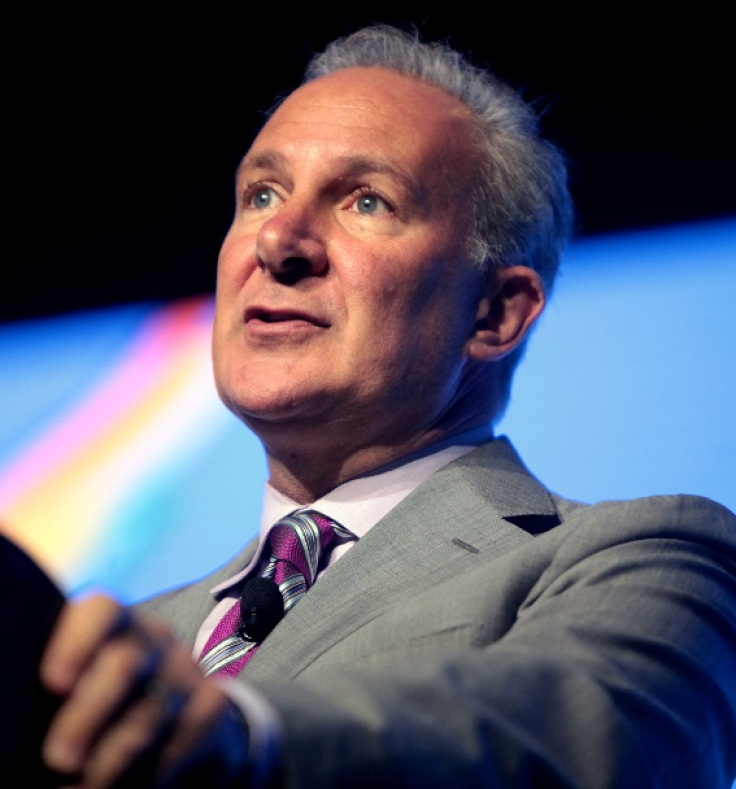 © Copyright IBTimes 2023. All rights reserved.