Pharma CEO Martin Shkreli Set To Be Replaced As CEO Of Turing Pharmaceuticals: Report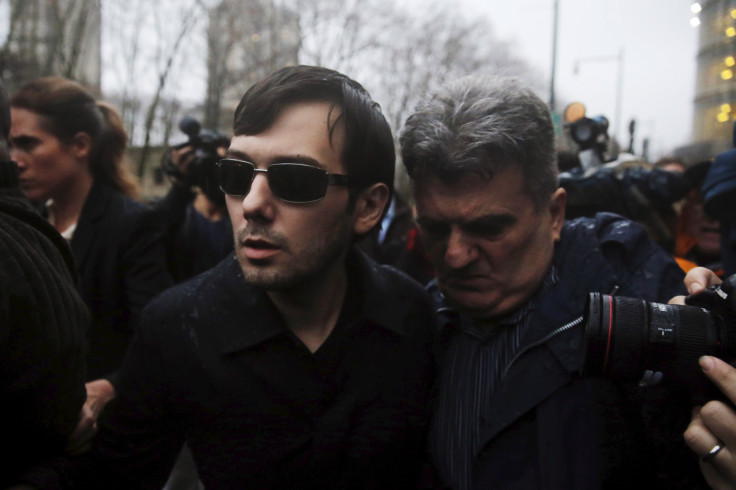 UPDATE: 12:50 p.m. EST — Turing Pharmaceuticals Friday announced the resignation of Martin Shkreli from the position of CEO, and the appointment of Ron Tilles to the position of Interim CEO at the pharmaceutical company.
"We wish to thank Martin for helping us build Turing Pharmaceuticals into the dynamic research focused company it is today and wish him the best in his future endeavors," the company said in a statement.
Original story:
Turing Pharmaceuticals is seeking a replacement for CEO Martin Shkreli, The Wall Street Journal reported Friday. The controversial executive and his lawyer were arrested Thursday in New York on charges of security fraud committed during his time at several former companies.
Citing anonymous sources, the Journal said the pharmaceutical company is "close" to finding a suitable replacement in anticipation of the CEO's resignation. Shrekli pleaded not guilty to multiple allegations of defrauding investors through two hedge funds called MSMB Capital and MSMB Healthcare Management, and misappropriating assets while leading pharmaceutical company Retrophin.
Shkreli became a central figure in public and political debates earlier this year when he raised the price of a 62-year-old drug by more than 5,000 percent. After an arraignment in U.S. District Court in New York, he was released Thursday on a $5 million bond.
Turing Pharmaceuticals LLC | FindTheCompany
A representative for Martin Shkreli released a statement Thursday saying the pharmaceutical entrepreneur "is confident that he will be cleared of all charges."
Shkreli rose to infamy as the hip-hop-quoting CEO behind Turing, which in August sent the price of a drug used by HIV patients soaring. The move brought national attention to his bizarre antics — such as his recent purchase of the sole copy of a coveted Wu-Tang Clan album — and inspired Congress to open two inquiries into Turing's drug pricing.
© Copyright IBTimes 2022. All rights reserved.
FOLLOW MORE IBT NEWS ON THE BELOW CHANNELS