Philip Morris (NYSE:PM) Struggled Again In The First Quarter As A rising Dollar And Global Regulations Hit Profits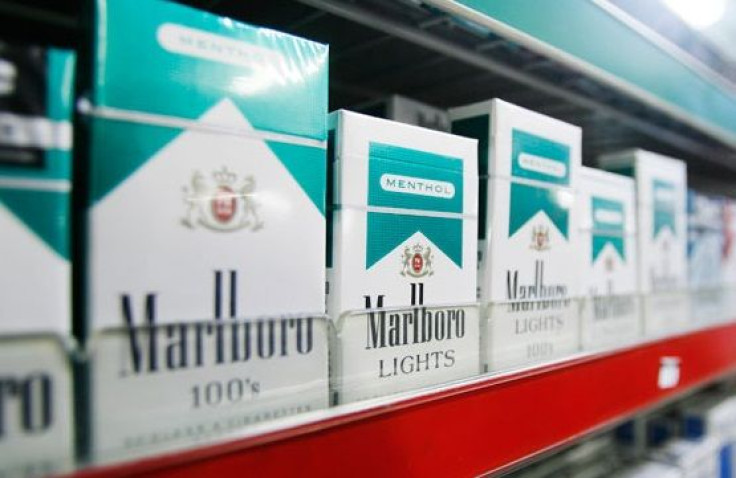 Global tobacco firm Philip Morris International Inc. (NYSE:PM), which reports before the market opens on Thursday, is expected to report declining profit again in the first quarter as a strong U.S. dollar weighs on the firm.
The U.S. dollar's continuing strength has weighed for several quarters on the company's results. Because Philip Morris reports results in dollars, revenue received overseas must first be converted into dollars. When the dollar rises against other currencies, those currencies purchase fewer dollars, hurting results.
Thomson Reuters survey of Wall Street analysts shows that they expect the firm to post net income of $1.86 billion, compared with $2.14 billion in the year-earlier quarter, while earnings per share are expected to fall to $.163 from $1.29 over the same period. Excluding one-time items, analysts expect earnings per share of $1.181, down 7.7 percent from $1.28 in the first quarter of last year, while The New York-based company is projected to report that revenue fell 7.2 percent to $7.03 billion from $7.58 billion in the year earlier quarter.
Wall Street expects the company's pre-tax profit margin to decrease to 39 percent from 41.6 percent and its net income margin to shrink from 28.3 percent in the 2013's first quarter, to 26.5 percent this time around.
According to a note from Wall Street analysts group Trefis, Philip Morris' woes in foreign markets where new legislation and tax hikes are hampering their growth continue to cause the same problems they did in the the last quarter of 2013. Their market share in the Philippines has continued to deteriorate as tax hikes that were implemented in 2013 have hit the normally strong tobacco market their hard.
Prices on the company's Fortune and Marlboro brands have risen by up to 70 percent to reflect the new taxes in the Philippines while at the same time market share has shrunk. Local competitor Mighty Corp., which held back its pricing in the face of tax hikes is filling the gap left by Philip Morris.
It's also expected that Philip Morris will see a weak performance in the European Union this quarter primarily because of a growing trade in illicit cigarettes, according to a Citibank research note. African, Middle Eastern and Eastern European markets are also expected to log poor performance amid tightening anti-tobacco legislation in Russia, one of the company's biggest markets and the world's second largest market for cigarettes.
Over 2013 Philip Morris' sales volume in Russia declined by around 7 percent as a result of an excise tax increase of 40 percent year-on-year and a new anti-tobacco law that that is aimed at restricting sales of cigarettes and smoking in public places came into effect in February 2013.
© Copyright IBTimes 2023. All rights reserved.