Pier 1 Imports Bankruptcy Update: Plans To Wind Down Stores, Hold Liquidation Sales, Sell Assets
After filing for bankruptcy in February, Pier 1 Imports (PIRRQ) will now begin winding down its retail stores as it looks to liquidate its assets and e-commerce business.
The home goods retailer filed a motion with the bankruptcy court to begin liquidation sales as soon as it is able to reopen stores. Pier 1 closed all of its stores in March because of the coronavirus.
Through the liquidation sales, Pier 1 said it plans to sell off its inventory and remaining assets through the court's supervised process. The company will start to close its stores and hold liquidation sales as it as stores reopen in compliance with local coronavirus guidelines. The company is continuing to serve customers through its e-commerce site.
Pier 1 had sought a buyer after filing for Chapter 11 but was unable to secure a bidder amid the coronavirus pandemic and the challenges of the retail industry, it said. As a result, the company said it underwent a "thorough analysis" of its alternatives before deciding to move forward with the liquidation.
Bidding on Pier 1's assets is proposed for July 1, with July 8 as the auction date, and July 15 as the date for the sale hearing. Through its debt-in-possession financing of about $40 million, Pier 1 will continue to operate through the wind-down period and is currently negotiating terms with its lenders.
"We are grateful to our dedicated and hardworking associates, millions of customers and committed vendors who have collectively supported Pier 1 for decades," Robert Riesbeck, CEO and chief financial officer at Pier 1 Imports, said in a statement.
"We deeply value our associates, customers, business partners and the communities in which we operate, and this is not the outcome we expected or hoped to achieve. This decision follows months of working to identify a buyer who would continue to operate our business going forward.
"Unfortunately, the challenging retail environment has been significantly compounded by the profound impact of COVID-19, hindering our ability to secure such a buyer and requiring us to wind down," Riesbeck added.
Pier 1 has hired Kirkland & Ellis LLP and Osler, Hoskin & Harcourt LLP as its legal advisors in the U.S. and Canada, respectively. AlixPartners LLP is the company's restructuring advisor, and Guggenheim Securities, LLC is serving as Pier 1's investment banker.
Shares of Pier 1 Imports stock were down 49.7619% as of 10:15 a.m. EDT on Tuesday.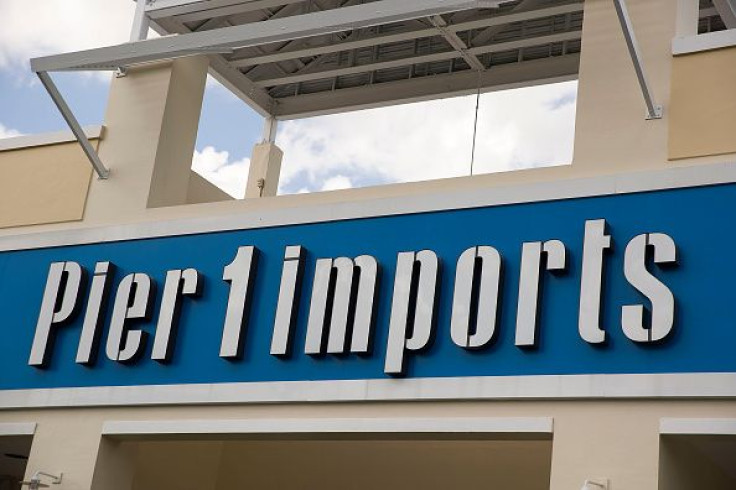 © Copyright IBTimes 2023. All rights reserved.