Pilot Contract Talks Hit Turbulence As Country's Biggest Airlines Negotiate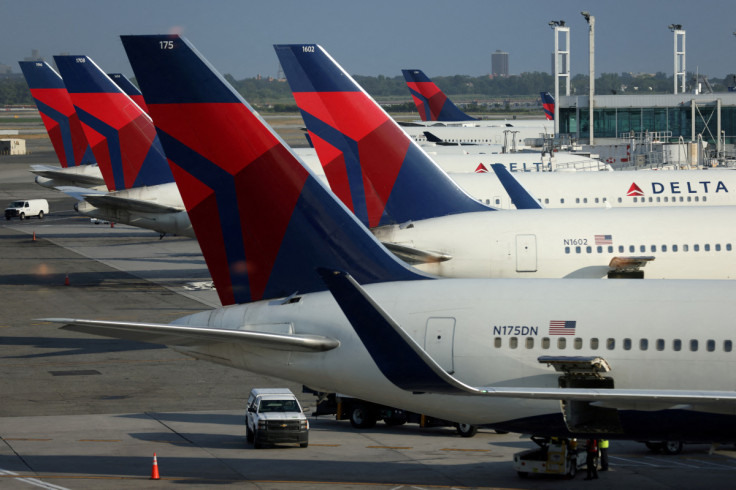 Some of the country's largest airlines are struggling to finalize pilot contract negotiations, raising fears of a turbulent holiday travel season.
Air travel has bounced back from the COVID-19 pandemic, which caused close to $35 billion in losses for airlines in 2020. The pandemic also caused a delay in contract negotiations for airline workers, pushing those negotiations into 2022, notes CNBC.
Delta Air Lines (DAL) pilots voted on Monday to authorize a strike if the union and airline can't finalize a deal. Delta said Monday a possible strike would not affect travelers.
Chair of the Delta Master Executive Council, Capt. Jason Ambrosi, said in a statement Monday, "Today, Delta's nearly 15,000 pilots sent a clear message to management that we are willing to go the distance to secure a contract that reflects the value we bring to Delta Air Lines as frontline leaders and long-term stakeholders."
Ambrosi added that Delta is breaking records in revenue this year and that the new contract should represent those gains.
American Airlines (AAL) and United Airlines (UAL) both saw their contract proposals rejected this week. United Airlines pilots, represented by the Air Line Pilots Association, rejected a proposed a near 15% pay increase over the next 18 months. American Airlines offered pilot raises of 19% in their most recent proposal, up from 17% percent the previous year. The proposal was rejected by the Allied Pilots Association board of directors.
The stalemate in contract negotiations comes when inflation and competition are high. Airlines struggle between raising prices while combatting a historic pilot shortage.
"We negotiate with a mind to making sure that we take care of our team and that we take care of the company as well," said Robert Isom, CEO of American Airlines, during a quarterly earnings call late last month.
Regional airlines have upped pay because of the ongoing pilot shortage, hoping higher income will entice pilots from larger airlines to fill the void. Pilots at Alaska Airlines (ALK) ratified a contract in October with pilots seeing around a 20% raise.
Holiday travel is expected to follow summer trends, as COVID no longer dominates the news and Americans feel safer flying. Combined with rising inflation costs, the coming holiday season is expected to have some of the highest airfare prices on record, NBC News reports. Thanksgiving airfare prices are estimated to increase by 25% and Christmas prices by over 50% compared to last year.
"After two years of delaying travel, it is clear that consumers are getting out and traveling the world," said Delta Air Lines CEO Ed Bastian in an October quarterly earnings call. "Demand has not come close to being quenched by a hectic summer travel season."
© Copyright IBTimes 2023. All rights reserved.
FOLLOW MORE IBT NEWS ON THE BELOW CHANNELS