Pilot Jones Leaks More Information About Blac Chyna's Rumored Rob Kardashian Cheating Scandal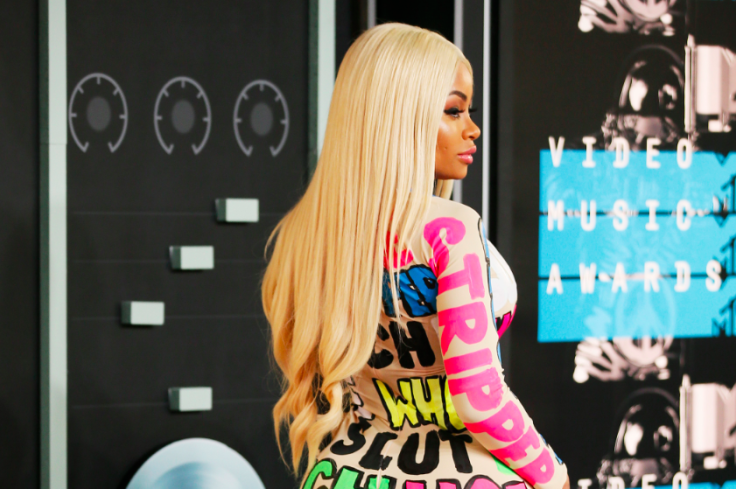 Singer Pilot Jones leaked more information about his rumored affair with Blac Chyna, saying the stripper-turned-reality star never mentioned "Keeping Up With the Kardashians" alum Rob Kardashian. Chyna is 8-months pregnant with Kardashian's baby, but Jones said they had a steamy relationship in March, which has led some to assume Kardashian might not be the father of her baby.
"I met Blac Chyna a couple years ago at a party that I was hosting in West Hollywood. We just kind of crossed paths," Jones told Radar Online in an exclusive interview Monday. "She's been a really really great friend. We've hung out. We had a lot of fun together."
One thing the "friends" didn't discuss was her fiancé. "We never really talked about Rob," Jones said. "He never came up in a conversation or anything like that. So I'm not sure of when exactly they were together or were not together. I found out with everyone else!"
Jones confirmed Chyna visited him in Atlanta in March. "We would have fun and we'd go out," he said.
When asked about the kissing pictures, he talked about Chyna's beauty. "Who wouldn't want to kiss Blac Chyna? She's beautiful. There's really no explanation. I guess a picture's worth a thousand words!" he said.
Chyna, 28, denied she cheated on Kardashian. She accused Pilot of being gay and looking for attention. The pictures were taken to make someone else angry.
"Let me start off by saying this young man Is 'GAY' !!!" she wrote on Instagram Thursday. "The only reason we took those pictures other than me trying to be a good friend was so he could send it to his boyfriend to make him like jealous & say that he's going back to girls! Mind you at the time I THOUGHT THIS WAS MY FRIEND and I didn't see a problem with it!!!"
Chyna denied Pilot was the father of her child and said he was looking for $150,000 from her. "I work hard my coins! Right plan wrong woman," she added.
Kardashian, 29, allegedly threatened physical harm against Jones, TMZ reported Thursday. The threats are being investigated by the Los Angeles Police Department.
Follow me on Twitter @mariamzzarella
© Copyright IBTimes 2023. All rights reserved.