Pinball With Fallout, Skyrim, Doom Looks And Features Launching In December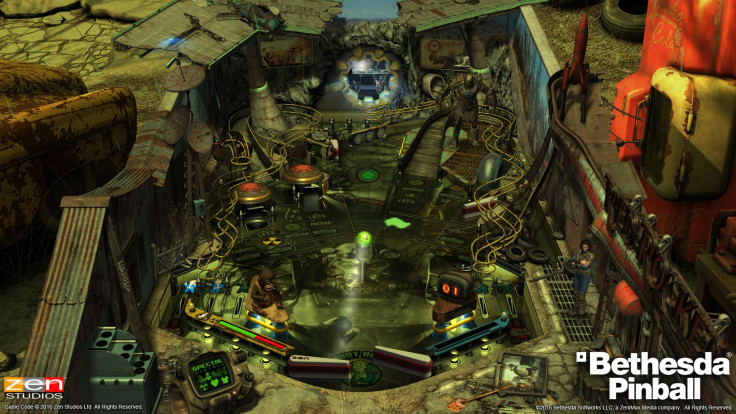 Zen Studios and Bethesda have combined forces to bring out themed pinball tables inspired by popular games — Elder Scrolls V: Skyrim, Fallout and Doom. All three games are made by Bethesda. Zen Studios on its website states that players would have to "stay alive in the stunning yet hostile environments of three fantastic pinball tables inspired by the most iconic Bethesda franchises."
The three game-inspired pinball tables will be sold under the Bethesda Pinball Pack and arrive on mobile devices Dec. 8, while Xbox, PlayStation and PC players are expected to get them earlier on Dec. 6.
Fallout fans will have a chance to play on a pinball table based on a post-apocalyptic wasteland after a nuclear war. It will let players join factions, raid vaults and collect bobbleheads on the pinball table.
On the Doom table, players will have to kill hordes of demons and beat them all to earn the Doom Slayer title.
The Skyrim table is aimed at fans of role-playing games. Players will have to craft weapons, wield magic, equip armor, buy and sell goods, mine materials, as well as find companions and complete side quests before finally defeating Alduin.
All the tables will come with leaderboards and score tracking.
© Copyright IBTimes 2022. All rights reserved.
FOLLOW MORE IBT NEWS ON THE BELOW CHANNELS