Pixel, Pixel XL Featuring Google Assistant, Modified Mobile OS Accidentally Leaked Ahead Of Google's Oct. 4 Launch Event
Ahead of Google's Oct. 4 event, the Pixel and Pixel XL that are expected to go head-to-head with the iPhone 7 handsets and Samsung Galaxy Note 7 have been accidentally leaked online. Google's new smartphones branded as Pixel, which marks the end of the Nexus line, appear to sport noteworthy specs and features.
Over the weekend, Canadian carriers Bell and Telus accidentally published the pages for the new devices but immediately took them down after tech sites and consumers noticed. Despite, taking the pages down, GSM Arena reports some Reddit users managed to capture the renders of the smartphones. What's noticeable in the leaked renders is the presence of a different Google search widget.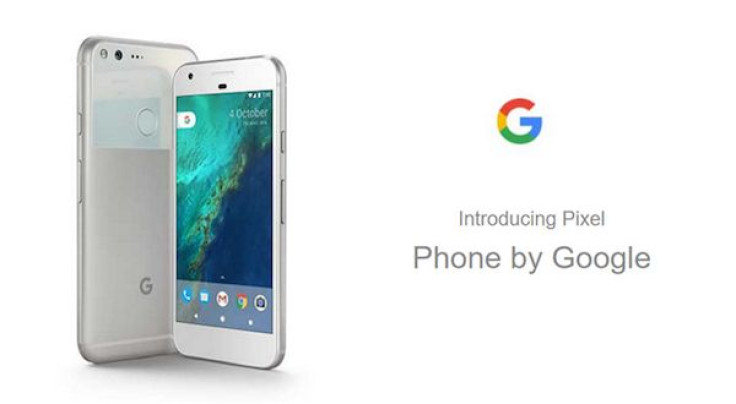 Just hours after the previous leaks were removed online, British retailer Carphone Warehouse updated its website to reveal the official product listings for Google's Pixel handsets. As of writing, the detailed listings could not be found on the retailer's website anymore, but several tech sites got screenshots of the leaked images.
According to Engadget. the promo images featured the modified mobile OS, which is simply the advanced version of Android Nougat, Android v7.1. Included in this OS is Google's new AI assistant called Google Assistant, Google's video and photo sharing service Google Photos that comes with free unlimited storage and the recently revealed video-calling app Google Duo, among others.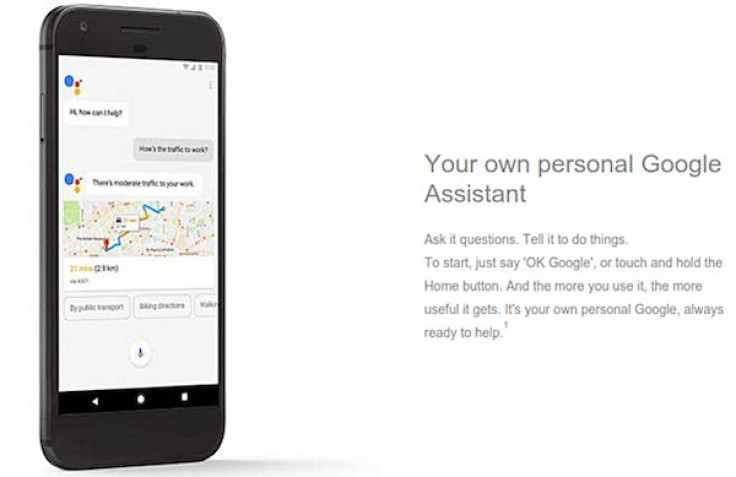 One of the leaked images introduced Google Assistant, saying that the feature is comparable to a user's personal Google, for it is capable of becoming more helpful the more the owner uses it. Another leaked image boasts of the Pixel and Pixel XL's quick charging USB Type-C charger. The reversible charger is said to refuel battery life for up to 7 hours in just 15 minutes.
Other specs and features that were leaked include the Snapdragon 821 chipset with quad-core 2.15GHz processor of the two Pixel handsets, the 5-inch 1080p display of the Pixel and the 5.5-inch 1440p display of the Pixel XL. Both devices sport 4GB of RAM and onboard storage that could be as large as 256GB. The Pixel is also said to house a 2,770 mAh battery, while the Pixel XL is claimed to come with a 3,450 mAh battery, GSM Arena stated in a separate report.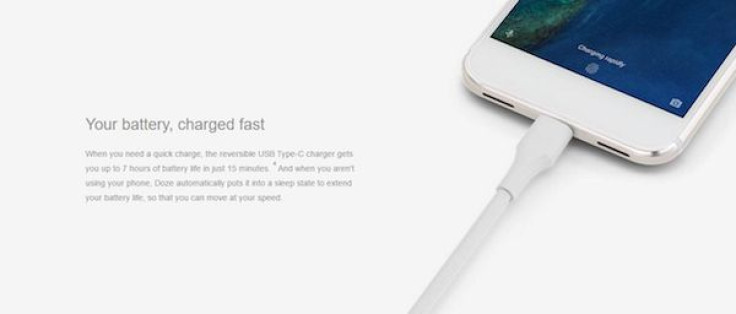 Despite the detailed specs and features the leaks contained, Android Police is suspicious since the listings included an entry for microSD card slots. Since the Pixel lineup is the revamped extension of the Nexus line, it is expected that the Pixel and the Pixel XL would not come with the said feature. The tech site says this could just be an error on Carphone Warehouse's end, but we'll find out tomorrow when Google officially launches the two new phones.
© Copyright IBTimes 2023. All rights reserved.