Plummeting Crude Oil Prices Threaten Economic Recovery In Top US Oil States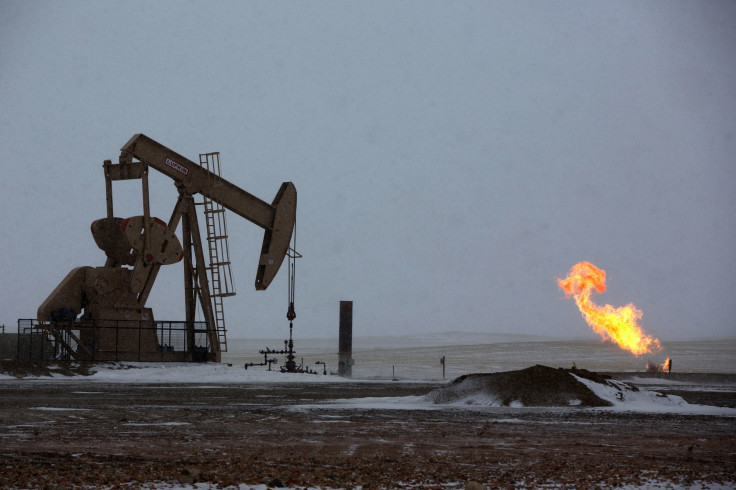 Plummeting crude oil prices are threatening to unravel years of economic recovery in top U.S. oil states. In Texas, Alaska and other energy-rich markets, housing sales are likely to dip and tax revenues are set to shrink as exploration and development companies ease off the oil rights next year, Reuters reported Monday.
West Texas Intermediate, the U.S. benchmark for light sweet crude, and global Brent crude are both down more than 40 percent since June as world crude supplies continue to outstrip demand. WTI fell below $60 a barrel this weekend, while Brent was trading slightly higher at $62.38 a barrel.
The five-year lows in prices are forcing oil and gas companies to scale back investment plans in 2015. ConocoPhillips said this month that it would cut investment spending by 20 percent next year. BP PLC said it would trim middle management and other jobs in the coming months. In Texas and North Dakota -- the epicenters of the U.S. shale drilling boom -- applications for permits to drill new wells dropped about 30 percent in November, compared to October, according to Drillinginfo, a consultancy firm.
Partly as a result, realtors in Houston are predicting a decline of up to 12 percent in home sales next year, Reuters reported. Hercules Offshore Inc., which is based in the city, recently announced the first oil industry layoffs so far, with plans to get rid of 324 workers in its Gulf of Mexico operations, about one-sixth of its workforce, the news agency learned.
In Oklahoma, oil revenues are already declining, with November energy tax revenue down by more than 5 percent from the year before -- the first drop in nearly two years.
Falling crude prices are also expected to exacerbate Alaska's budget gap. The state could lose nearly $2 billion from its 2015 fiscal year budget revenue forecast due to a sharp dip in the state's forecast crude prices, according to a Dec. 11 Fitch Ratings report.
In the four-state West South Central division, which includes Texas, Oklahoma, Louisiana and New Mexico, economic growth in October lagged the rest of the country, Reuters noted. "The fact that the economic index is in decline in this region signals that the economy in these oil states is heading for an economic slowdown," Jerry Thomas, president of Decision Analyst, an Arlington, Texas-based marketing research firm, told the news agency.
© Copyright IBTimes 2022. All rights reserved.
FOLLOW MORE IBT NEWS ON THE BELOW CHANNELS