'Pokémon GO' Ban: Niantic Rolls Out Warning Against Users Of Third-Party Calculators, Other Apps
It seems Niantic Labs wants "Pokémon GO" players to get rid of their third-party apps for the famous augmented reality game. The software developer just recently rolled out a new warning that strongly advises players to stop using such apps or they'll have their accounts terminated.
Just this Tuesday, Reddit user fiancepeas shared on the content aggregation and discussion site the notification she got from Niantic. "We have detected activity on your account that suggests you or someone accessing your account are using modified client software or unauthorized third party software which accesses 'Pokémon GO' in violation of our Terms of Service," the notification read.
The notification also included a warning that discourages fiancepeas from using the third-party software. "Please be aware that the use of such software can result in the loss of your account. If you have been using such software, we strongly encourage you to stop."
The Silph Road's dronpes verified the notification to be a legitimate in-game message for Trainers. The Redditor then explained that the notification could have been prompted by the player's use of third-party apps like maps, IV checkers or calculators. Dronpes added that one way to avoid this warning is by not using unauthorized third-party apps. Dronpes also indicated that if one received such notice, he or she should change the PTC password to ensure that no third-party app is accessing his or her account.
In another subreddit that was started by a user with the handle Xilc, other Pokémon Trainers discussed about Niantic flagging accounts of players who are using any type of IV calculator as unfairly playing the game or cheating. While some Trainers are claiming that using IV calculators is not a form of cheating, others are accepting of Niantic's decision to regard this activity as nefarious.
"People need to stop being selective in what they label cheating. You may not like it, I definitely don't, but … using a third-party IV calculator is technically cheating and therefore you can be banned," one Reddit user wrote. Another commented: "Niantic's priorities are completely messed up. Trackers, GPS drift and now IV calculators? But bots, spoofers and multi-account gym shavers are OK."
Do you think players using third-party maps and IV calculators should be banned from playing "Pokémon GO"? Sound off below.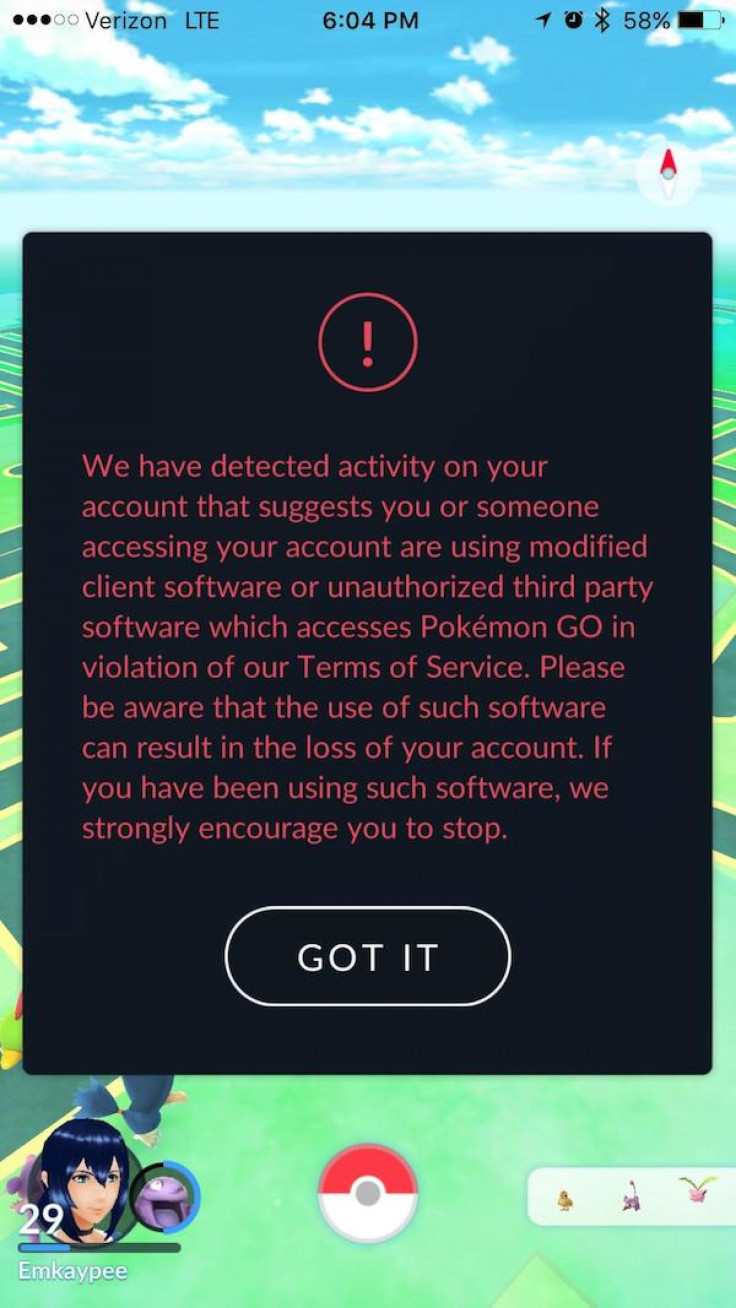 © Copyright IBTimes 2023. All rights reserved.