Pokémon Go Is Banned At Cambodian Genocide Museum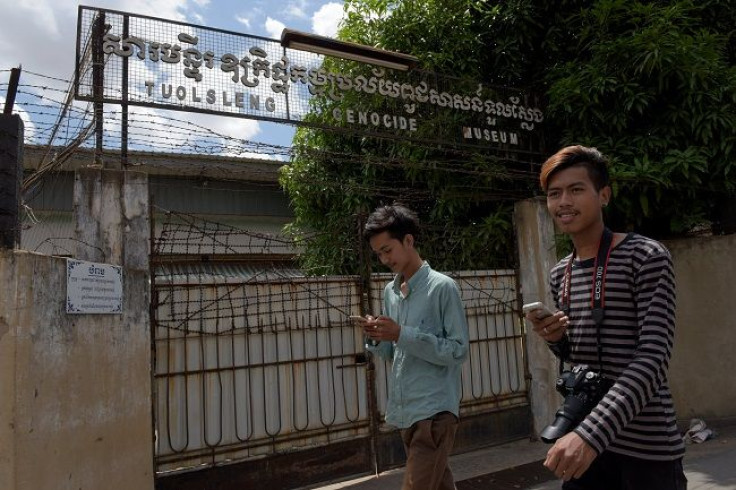 Some public spaces should probably be kept sacred, and Pokémon Go players are learning that lesson today. On Wednesday, Cambodia officially banned the mobile game from the grounds of a former torture center and prison, which is now a historic genocide museum.
Reuters reported that players were showing up to the Tuol Sleng Genocide Museum to hunt for the virtual Pokémon characters.
A group of teenagers were gathered in the precincts of a memorial site dedicated to Cambodia's "Killing Fields" to catch the creatures. Cambodia's grim "Killing Fields" spans a number of sites where more than three million people were killed between 1975 and 1979 under the Khmer Rouge regime.
"We have guards on standby," the director of the Tuol Sleng Genocide Museum, Chhay Visoth, told Reuters. "Any tourists holding iPhones or iPads and playing this game will be asked to leave […] this is a place of sorrow, not a place to play games."
TIME reported that the Tuol Sleng Genocide Museum is the site of two virtual Pokémon Go gyms (where players can capture the fictional characters and duel).
One tour guide lamented that visitors played the game while she was guiding a tour. Ros Chenda told Cambodia Daily that it was difficult to stop players, telling the outlet, "It is so hard to stop them, because it's their opinion and they are very emotional," she stated. "Some people played after crying over the setting."
The GPS-based, Niantic-developed game has come under fire for setting up key gaming destinations in public places – including genocide museums.
Last month, The Washington Post reported on complaints that surfaced after Pokémon Go players played in the U.S. Holocaust Museum in D.C. The article stated that three "PokéStops" -- destinations where players can "get free in-game items" -- were associated with parts of the historic museum.
One image even surfaced that shows a Pokémon named Koffing – a creature that emits poisonous gas – was captured by a sign for an auditorium that features stories of those who had survived the gas chambers from the Holocaust.
© Copyright IBTimes 2023. All rights reserved.