'Pokemon Go' New Community Day, Earth Day Event Explained
Niantic has announced new "Pokemon Go" in-game events for this month of April. The two are set on different dates and they have different mechanics, so it's best to know everything about them in advance.
The first event to watch out for is the April 15 Community Day event. It features Electric Pokemon Mareep and it will allow the hatching of Pokemon Eggs after 1/4 of their usual hatch distance. Throughout the duration of the event, 3-hour lures will be available.
During the Community Day event, the fully evolved form of Mareep, Ampharos, will learn an Exclusive Move called Dragon Pulse — something which the Pokemon is not typically capable of learning during the game.
Although it's good that Niantic is putting the spotlight on the generally uncommon Pokemon Mareep, many fans are actually not pleased with it. According to Comicbook, fans are not happy that this month's Community Day will feature the Electric Type Pokemon because the sheep-like creature has an underwhelming set of moves and stats.
When Trainers evolve their Mareep to Flaafy then to Ampharos on Community Day, the last evolution will learn Dragon Pulse. But even with this Exclusive Move around, Ampharos is still overshadowed by Raikou and Zapdos, who have better movesets.
Nevertheless, for everyone who is excited to join the Community Event, here are the times to take note of:
North and South America: 2 p.m. to 5 p.m. EDT
Europe and Africa: 10 a.m. to 1 p.m. UK or GMT.
Asia and Australia: 12 p.m. to 3 p.m. JST.
Aside from Community Day, Niantic has also announced its Earth Day event, which is scheduled to take place on April 22. For this event, the developer has partnered with Mission Blue, an organization that works to protect the ocean.
Players are encouraged to gather trash during the event. "We're hosting local cleanup events around the world for 'Pokemon Go' players, and you're invited," Niantic said. "Earth Day is a time to appreciate the places in which we live, and to find ways to help care for the planet."
Should the cleanup drives be successful, Niantic is rolling out rewards to players. For example, if 1,500 players are participating in theor local cleanup, they will earn 2x Stardust for Grass–. Water– and Ground-type Pokemon for 48 hours. If 3,000 players join, there will be 3x Stardust for Grass–, Watcher– and Ground-type Pokemon for 48 hours.
"We believe in taking care of the planet, and we invite everyone to help us make the world a cleaner place. Join us to help make a positive impact around the world," Niantic stated.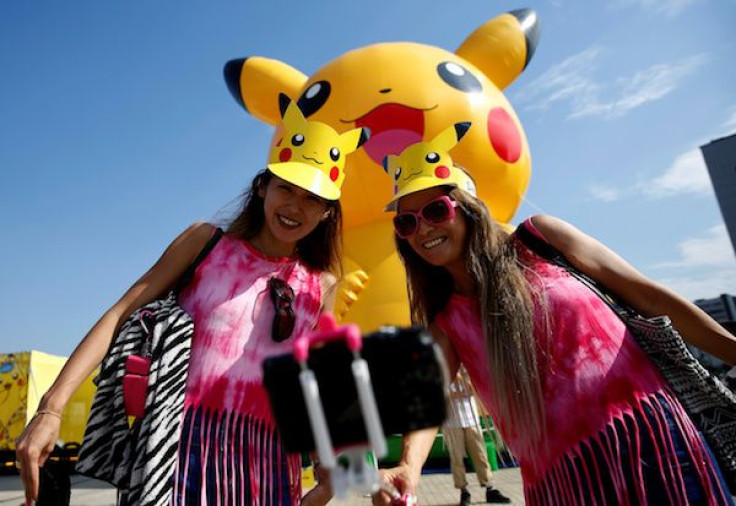 © Copyright IBTimes 2022. All rights reserved.
FOLLOW MORE IBT NEWS ON THE BELOW CHANNELS