Pokémon GO Tips: How Buying PokéCoins Makes Nintendo Richer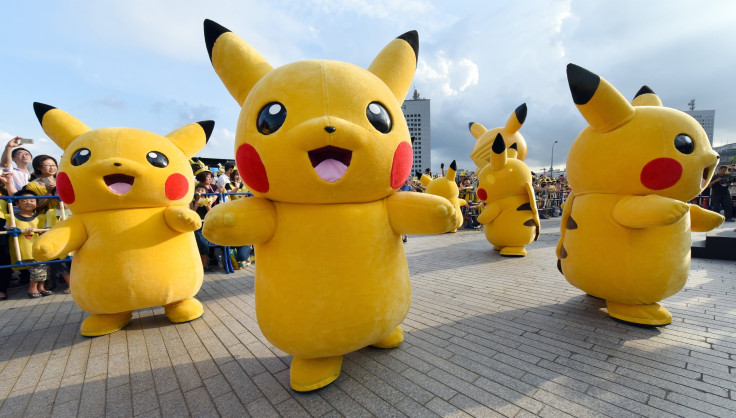 Have you ever wished you could be an actual Pokémon trainer like Ash Ketchum, finding and capturing the monsters IRL? A trio of companies is banking on it — literally.
Nintendo, Niantic and The Pokémon Company released Pokémon GO, a smartphone app that augments reality to display creatures in the real world, this week. Glitches and server outages have made gameplay nearly impossible for thousands of users, but the app's debut has instantly become a cultural phenomenon, complete with warnings from police asking fans to please look up from their phones when near major roads.
In other words, the hype is real — and so are the profits likely to come their way. Even a rocky rollout can't hurt the Pokémon franchise's popularity.
Download figures haven't yet been released. However, as of Thursday afternoon Pokémon GO was the No. 1 free app in the iTunes store and had been installed on between 50,000 and 100,000 Android devices. Sales data wasn't available either, though industry tracker Sensor Tower told GamesBeat the game was the top-grossing iPhone app in the U.S., Australia and New Zealand.
The app is free to play, but it does offer microtransactions where users can spend real money to get in-game PokéCoins, later used to buy power-ups and items like Poké Balls and Eggs. One hundred PokéCoins will cost you $1.49, and they can be bought in increments up to $99.
You can buy Poké products in the physical world, too. Nintendo is set to release a $34.99 Pokémon GO Plus device later this month that connects with your smartphone over Bluetooth to vibrate when a Pokémon is near you.
It's unclear exactly what this means in terms of revenue for Niantic, the app's developer, and the other two companies that manage the Poké brand. But given that Pokémon games typically sell like crazy, the trio likely stands to make some money. Through March 31 this year, Nintendo had sold 14.7 million copies of Pokémon X and Pokémon Y, the 2013 versions of the game for Nintendo 3DS. That's in addition to the 11.84 million copies of Pokémon Omega Ruby and Pokémon Alpha Sapphire, which were released in 2014 for the Nintendo 3DS, and the 17.63 million copies of Pokémon Diamond and Pearl, which were released in 2006.
Those were games for consoles, so, yes, they're different than Pokémon GO. However, mobile gaming is a $34.8 billion industry, and Nintendo could use a win.
Last year, the company became profitable for the first time since 2011, making about $350 million, Time reported. But IGN reported Nintendo announced in April profits were down about 60 percent. Maybe Pokémon GO can fix that.
Check out more Pokémon GO coverage from IBTimes and its sister sites:
Why Isn't 'Pokémon GO' Working? 5 Problems Android And iOS App Is Having
'Pokémon Go' Beginner's Guide: Catching, Battling And Everything You Need To Know
'Pokémon Go' Battery Saver Guide: Quick Tips To Fix Power Drain
© Copyright IBTimes 2023. All rights reserved.