Poland's New Surveillance Law Is Latest Controversial Legislation Passed By Law And Justice Party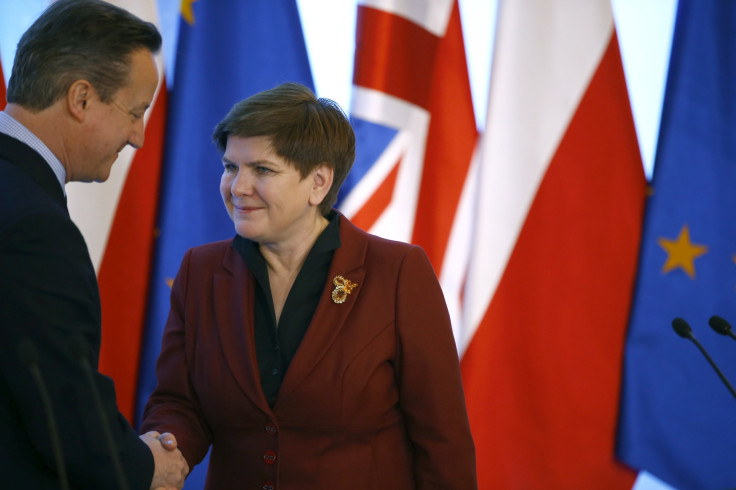 Poland's president has approved a new law increasing the government's surveillance powers in the latest controversial move by the ruling Law and Justice party, the BBC reported Friday. The law has raised concerns that it will encroach on privacy rights.
President Andrzej Duda approved the new legislation Thursday that reduces restrictions on police for spying and increases the government's access to digital data. The government has argued that the threat posed by terrorism necessitated the law, which allows for surveillance to be expanded to 18 months. The law will come into force Saturday, Reuters reported.
The country's ombudsman said parts of the surveillance legislation could be unconstitutional and that the law will be challenged in court. Human rights group Amnesty International described the new law as one that would "seriously undermine the right to privacy in the country." The group called for a protest in front of the president's office Friday.
The surveillance law comes after the government signed a media law in December that gave the government control over public television and radio. Press freedom groups allege the government is heading down an "anti-democratic route." Polish citizens have protested against all of the new laws.
"Our privacy, intimacy, is under threat. We can be followed, watched over both in our homes and online," said Mateusz Kijowski, a protest organizer who took part in a demonstration against the surveillance law in January, Reuters reported.
In an unprecedented move, the European Union is investigating Poland over the media law and another law passed regarding the Constitutional Court to see if the laws fall outside of EU standards, and the new surveillance law is likely to increase worries in Brussels. Poland became a member of the EU in 2004 and has been regarded as a success story among Eastern European states, given its strong economic growth.
The Law and Justice party came to power in October elections with promises of a stimulus program and gained a majority in Parliament.
© Copyright IBTimes 2023. All rights reserved.