Poll: 50% in Denmark Want Limit on Muslims, Immigration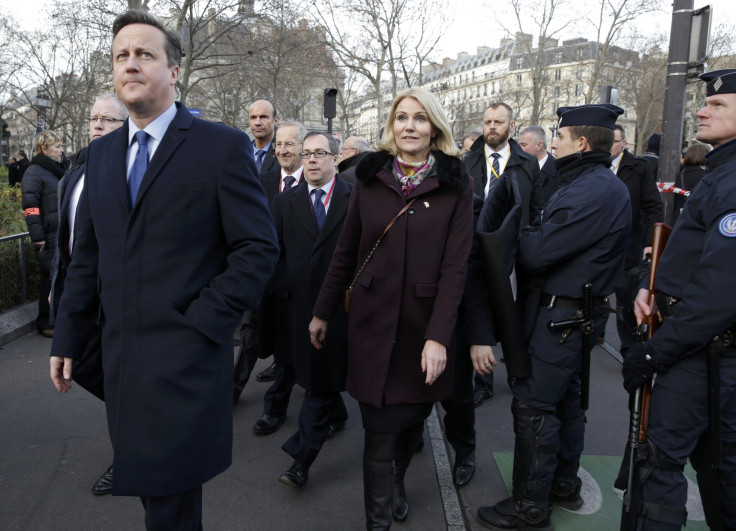 One in two Danish citizens favor a cap on the number of Muslims permitted to live in Denmark, a YouGov poll indicates. The poll, which was conducted for the Danish publication Metroxpress, specifically targeted immigration from non-Western countries and also found one in four Danes do not want the country's population to be more than 5 percent Muslim.
Martin Henriksen, a spokesperson for Danish People's Party, which is considered an anti-immigration group, told Metroxpress the poll is a reflection of the country's overall concern over welcoming foreign groups to come and live to Denmark, according to the Local, a Danish publication. "I see the results as a sign that Danes have a commonsense outlook and big worries about what is happening with our country and the consequences of mass immigration," Henriksen said.
The Assyrian International News Agency reported Karina Lorentzen, immigration spokesperson for the Socialist Peoples Party, disagreed with Henriksen's sentiment. "You should not judge people on religion or skin color. It's about respecting the law, our democracy and the values of gender equality," Lorentzen said. One should not place importance on whether you believe in Jesus or in Allah."
Forty-two percent of Danes who responded to the poll are not in favor of setting a limit on the number of Muslims who come to the country, agreeing with Lorentzen that religion is a private matter. The Local reported Muslims currently make up less than 5 percent of Denmark's population. Germany and France have the largest Muslim populations in Europe. The poll surveyed 1,027 Danish citizens between the ages of 18 and 74 and was conducted from Jan. 23-25. The poll's margin of error was not provided.
The poll's results come amid an apparent anti-Muslim movement that is growing across Europe, partially as a response to last month's attack on the Charlie Hebdo satirical magazine's staff in Paris in which radical Muslims killed 12 people and injured 11.
© Copyright IBTimes 2023. All rights reserved.
FOLLOW MORE IBT NEWS ON THE BELOW CHANNELS