Pope Francis Climate Change Encyclical: Sunday Church Sermons Quiet On The Environment, Despite Pontiff's 'Urgent' Call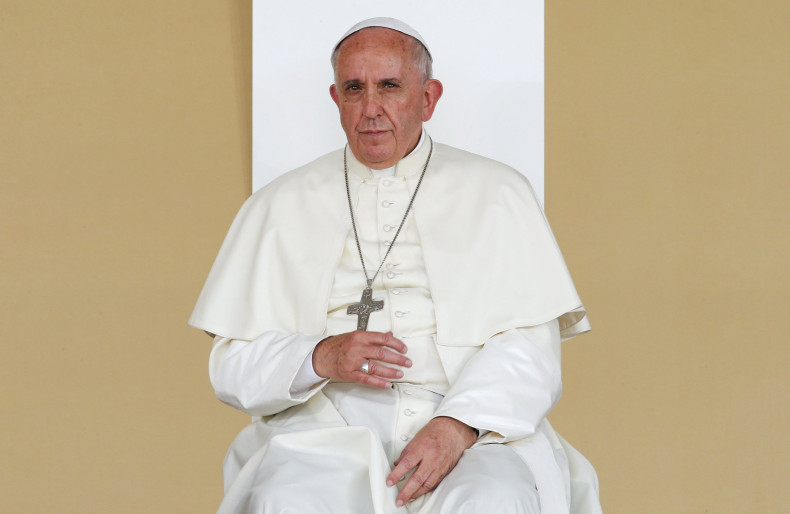 Pope Francis may have emphasized the urgency of his appeal on climate change after the release of a much-anticipated encyclical on the subject last week but it's not clear that this message has been echoing from pulpits in churches across the world just yet. Few priests or bishops outside of parts of Latin America addressed the pope's environmental call or the contents of his landmark document in Sunday church sermons this week, the New York Times reported.
"There has not been that much awareness among parish priests of climate change," the Rev. Aris Sison, a spokesman for the Diocese of Cubao in the Philippines' capital Manila, told the Times. Parishes in Rome, Mumbai, Lagos and Nairobi, along with those in some US states and even in Francis' hometown of Buenos Aires similarly did not mention the encyclical during Mass on Sunday.
While it traditionally takes months for papal teaching documents to be disseminated and understood, word of Francis' teachings on the issue had emerged months ago. The Vatican has also been active in rolling out its environmental message ahead of the encyclical's release on Thursday, holding conferences on the subject that highlighted the major themes of the document.
The nearly 200-page "Laudato Si," or "Praise Be To You" calls for urgent action on climate change along with a condemnation of the global economic system, which it says plunders the earth's resources while leaving the poor to largely suffer the consequences. Controversy has surrounded the pope's campaign on the issue, however it is not yet immediately clear whether the delay in promoting the message is a product of ideological resistance or a lack of comfort or familiarity with the issue on the part of clergy.
"Climate change isn't the sort of thing [bishops] would have learned in the seminary or through their course of study or basic administration," the Rev. James Bretzke, a professor of moral theology at Boston College, told International Business Times in an interview last week. There has also been a marked lack of enthusiasm in taking up the issue, at least where the church's U.S. hierarchy is concerned. At a recent meeting of the U.S. Conference of Catholic Bishops, only 40 out of 250 bishops attended a workshop on the encyclical, a turnout Bretzke called "underwhelming."
But priests in many countries will soon be receiving guides from their bishops conferences with suggestions on how to teach the encyclical in their parishes, the Times said. The USCCB has already released such a guide and made it available online, including recommended discussion prompts like, "What changes can we make to our lifestyles, production and consumption to better care for one another and creation?"
© Copyright IBTimes 2022. All rights reserved.