Pope Francis Urges G20 Leaders Against Syria Strike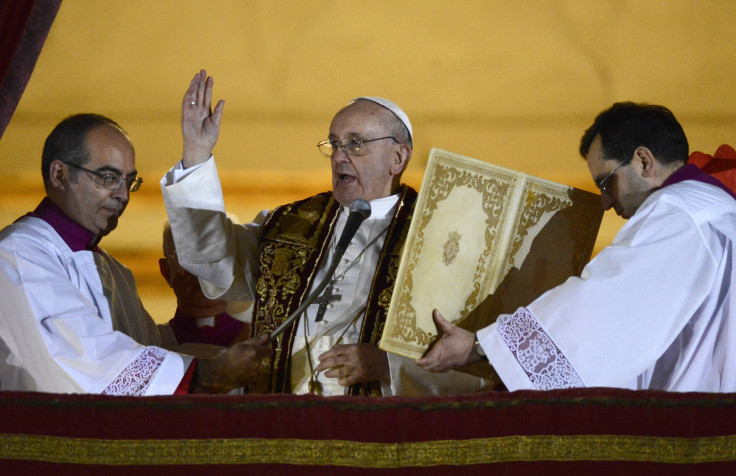 Pope Francis has urged world leaders to reconsider a direct military intervention in Syria. In an open letter to Russian President Vladamir Putin, who is hosting the G20 summit, Pope Francis asked the Russian president and other world leaders to consider taking a nonmilitary solution to the Syrian civil war.
"To the leaders present, to each and every one, I make a heartfelt appeal for them to help find ways to overcome the conflicting positions and to lay aside the futile pursuit of a military solution," Pope Francis wrote in the letter. "Rather, let there be a renewed commitment to seek, with courage and determination, a peaceful solution through dialogue and negotiation of the parties, unanimously supported by the international community."
The Pope urged against armed conflict in general, stating that the war would stall economic progress and possibly cause more violence in the future.
"Without peace, there can be no form of economic development. Violence never begets peace, the necessary condition for development," the Pope continued. "It is regrettable that, from the very beginning of the conflict in Syria, one-sided interests have prevailed and in fact hindered the search for a solution that would have avoided the senseless massacre now unfolding."
Earlier in the week, Pope Francis also took a hard line against chemical weapons. "War brings on war! Violence brings on violence," the Pope said with raised hands during an appearance in St. Peter's Square. "With utmost firmness, I condemn the use of chemical weapons. I tell you that those terrible images from recent days are burned into my mind and heart."
During the same appearance, Pope Francis called for a worldwide day of prayer and fasting in response to the Syrian civil war. He has called on Catholics, other Christians, nonbelievers and anyone who is a "man of good faith" to take part in the fast and attend a prayer vigil in Vatican City on Sept. 7.
© Copyright IBTimes 2022. All rights reserved.
FOLLOW MORE IBT NEWS ON THE BELOW CHANNELS