Popular Cream Puffs Recalled For Possibly Containing Metal Pieces
KEY POINTS
Poppies International is recalling select Delizza cream puff products
The possible presence of metal fragments was discovered during the production
Customers may return the affected product to get a refund
A company is voluntarily recalling select cream puff products because they may contain small fragments of metal.
The issue with Poppies International's Delizza-branded cream puffs was discovered during production, the company announcement posted on the U.S Food and Drug Administration's (FDA) website noted.
The products included in the recall are the "Delizza Choc Enrobed 30ct (400g)" with the UPC code 6 76670 00402 2 and "best before" date of 06/09/2023, the "Delizza Cream Puffs 30 ct (375g)" with the UPC code 6 76670 00107 6 and best "before date" of 06/10/2023 and the "Delizza Cream Puffs 120 ct (1.5 kg)" with the UPC code 6 76670 00800 6 and "best before" date of 06/07/2023. Photos of the products' packaging as well as specific Lot codes to look for are available on the FDA website.
The affected products were produced from Dec. 7 to 10 and sold at several stores in various states from Dec. 16 to 23. Specifically, the recalled products were sold in certain Costco stores in Northern California as well as in Carson City and Sparks, Nevada. They were also available in "select" Safeway stores in Northern California. In New York, New Jersey, Connecticut, Pennsylvania, Delaware, Maryland, Massachusetts, New Hampshire and Rhode Island, recalled cream puffs were available at certain ShopRite and PriceRite locations
Hard or sharp foreign objects in food may cause traumatic injuries like lacerations to the mouth, tongue, throat, or intestines, or perhaps damage to the teeth or gums, the FDA noted.
The size of the fragment pieces possibly present in the recalled items is unclear. However, the agency said objects with a maximum dimension of 7 millimeters "rarely cause trauma or serious injury except in special risk groups such as infants, surgery patients, and the elderly."
In the case of the current recall, the company has not received reports of injuries or incidents related to the affected products.
Those who may have bought an affected product should return it to where it was purchased to get a full refund. They may also contact the company at 252-428-7118 or via info@delizza.us.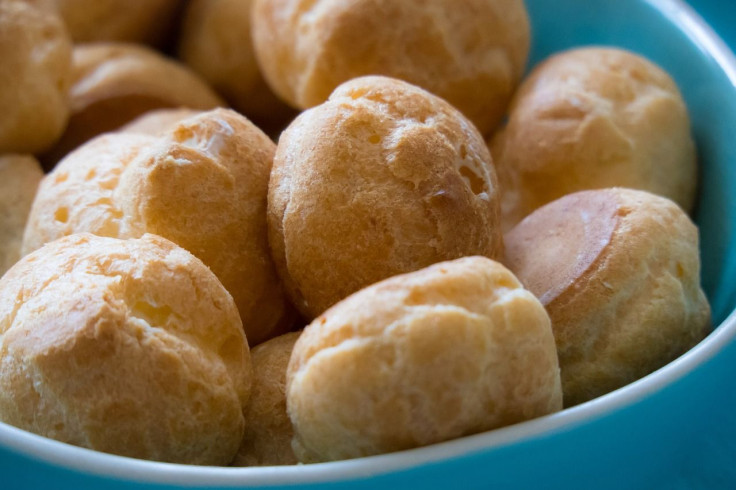 © Copyright IBTimes 2023. All rights reserved.