Porsche's Synthetic-Fueled Cars Can Cut Carbon Emissions By 85%, Claims Exec
KEY POINTS
It starts with the help of electrolyzers that break down water into oxygen and hydrogen
This forward-thinking venture is a partnership between Porsche and Siemens Energy
Porsche assures investors that full electrification remains its ultimate goal
Porsche, along with other leading car brands, has expanded its catalog to include electric vehicles. In fact, earlier this year, it unveiled an entry-level trim for the Taycan. It appears that the automaker's research group is also hard at work on a different project that hopes to breathe new life into its contemporary lineup. One of its top executives claims the E-Fuel project can practically make regular vehicles operate close to emission-free.
A statement made by Porsche Vice President Motorsport and GT Cars Dr. Frank Walliser at the launch of the 911 GT3 suggests synthetic fuel could be the solution. Meanwhile, ongoing development progress should allow the German luxury marque to test it on their internal combustion engines by 2022, reported evo.
"Synthetic fuels are very important to allow us to reduce our CO2 output. Emissions are way better than current pump fuel, with less particulates and less NOx produced; synthetic fuels have between eight to ten components whereas petrol today has 30-40 and not all of them are welcome," said Walliser in the statement
Although EVs technically run clean, the production of these battery-powered platforms can produce carbon emissions. This was likewise highlighted by Walliser when he talked about measurements taken based on the "wheel-to-well" aspect.
"Synthetic fuel is cleaner and there is no bi-product and when we start full production we expect a CO2 reduction of 85 percent," added Walliser.
CNET shared that this process uses proprietary technology licensed from Exxon Mobil. A facility based in southern Chile has been designated to manufacture the E-Fuel. It starts with the help of electrolyzers that break down water into oxygen and hydrogen.
What follows is another step that draws CO2 from air to bond with the collected Hydrogen, which produces methanol. Finally, the nuances of how the system then synthesizes everything into fuel are kept under wraps. This cutting-edge investment supposedly costs an estimated $24 million.
The forward-thinking venture is a partnership between Porsche and Siemens Energy. Likewise, the high-performance automotive group assures investors that full electrification remains its ultimate goal. Given its compatibility with traditional powertrains, E-Fuel can potentially turn existing vehicles into carbon-neutral machines.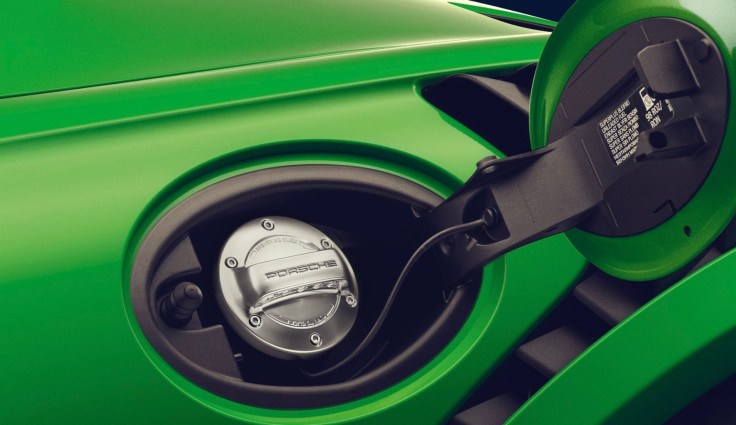 © Copyright IBTimes 2022. All rights reserved.
FOLLOW MORE IBT NEWS ON THE BELOW CHANNELS