Electric Car News: Porsche Breaks Fourth Guinness World Record
Porsche has set another Guinness Book world record, this time in its all-electric vehicle.
The luxury car company was going for the title of "fastest speed by a vehicle indoors." Racer Leh Keen beat the current 86 MPH record in the Taycan car.
The Taycan has a max of 750 horse power, four-wheel drive, carbon-ceramic breaks, and can accelerate to 60 MPH in 2.6 seconds, according to Porsche's press release.
Keen hit a top speed of 102.6 MPH.
All he had to do to beat the record, or even be considered for one, was start and finish at a standstill while all inside the Ernest N. Morial Convention Center that's over one million square feet. The previous record has been in place for seven years, until now.
"I didn't look down at my speed so it came as a surprise and a relief that I'd beaten the record, and by such a margin. It was a rush! I'm thankful for Porsche for trusting my abilities and for their preparations and encouragement -- 102 mph inside a building. What was I thinking?" Keen said.
Porsche holds the Guinness World titles for longest vehicle drift in an electric car, the fastest vehicle slalom and the heaviest aircraft pulled by a production car.
"I did take a moment on the starting line – knowing I was going to have to go as fast as I could, and stop again, all before reaching the wall I was facing. It got my attention. I used the car's launch control and the Taycan just hooked up – the sensation of speed indoors, even in such a big space, is enormous – that wall rushed up fast. I was gentle on the brakes in the end – the Taycan's brakes were more than up to the job," Keen explained.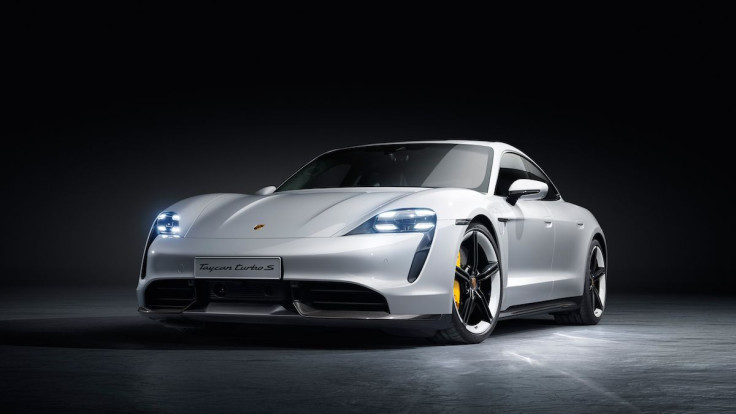 © Copyright IBTimes 2023. All rights reserved.