Possible 'Empire' Exit Drove Jussie Smollett To Stage Homophobic Attack, Sources Claim
"Empire" actor Jussie Smollett is now being accused of staging the homophobic attack against him that made headlines recently. Sources said he did it because his character was being written off the Fox series.
The accusations started when unnamed sources told reporters of two Chicago stations that there's a possibility that Smollett and the two alleged assailants orchestrated the crime to prevent the actor from getting axed from the show.
"Multiple sources tell @ABC7Chicago Eyewitness News Jussie Smollet and the 2 men who are being questioned by police staged the attack — allegedly because his character was being written out of the show Empire," WLS reporter Rob Elgas wrote on Twitter.
CBS Chicago reporter Charlie De Mar, on the other hand, revealed that the homes of the two alleged attackers were raided Wednesday night. The two were identified to be of Nigerian descent, and they happen to have appeared on Smollett's show as extras. It was confirmed that the persons of interest know the actor.
In an update, Elgas said that Smollett did not show up for an interview with detectives after news broke about the possibility of the attack being staged. However, in his follow-up, he revealed that Chicago Police Superintendent Eddie Johnson maintained that the actor is considered "a victim" amid the ongoing investigation.
Elgas has since learned from Smollet's reps hat he did answer follow-up questions from Chicago police and is still cooperating with the authorities. He also received an official statement from 20th Century Fox Television and Fox Entertainment, saying that they continue to stand behind the actor.
Meanwhile, De Mar gave an update that the attorney of the two suspects in custody, Gloria Schmidt, said that they are expecting charges to be pressed before 5:45 p.m. on Friday since that's the time when the 48-hour hold will expire.
Chicago Police Department spokesman Anthony Guglielmi said media reports about the attack being a hoax are unconfirmed by the detectives handling the case. He added that "supposed CPD sources are uninformed and inaccurate."
Meanwhile, GLAAD President and CEO Sarah Kate Ellis also voiced her thoughts on the matter, saying that Smollett has now been "doubly victimized." The first one was when he was assaulted, the second one was the "speculation" about him being involved in the planning of the attack.
Smollett was attacked in late-January by two men, who reportedly hurled racist and homophobic slurs at him before beating him up. The men also reportedly poured what's believed to be bleach on the actor and tied a noose around his neck before running away. Following the incident, Smollett sought treatment in Chicago where his show was being filmed, according to TV Line.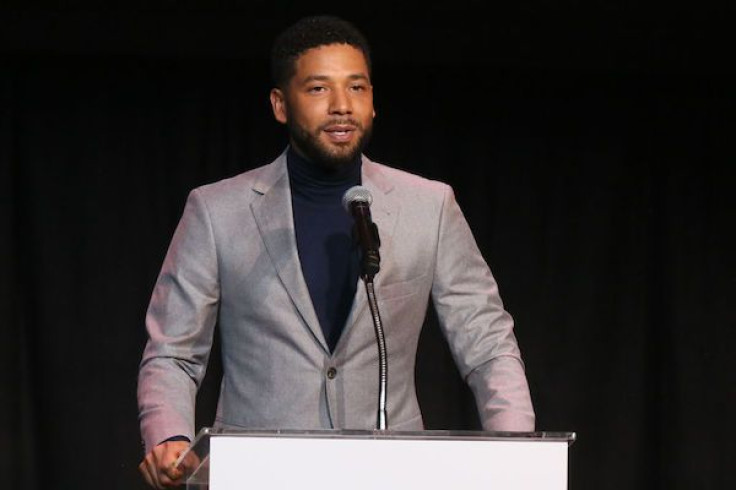 © Copyright IBTimes 2023. All rights reserved.