Prince Birthday 2016 Parties: 13 Events To Celebrate The Singer In NYC, Minneapolis And Other Cities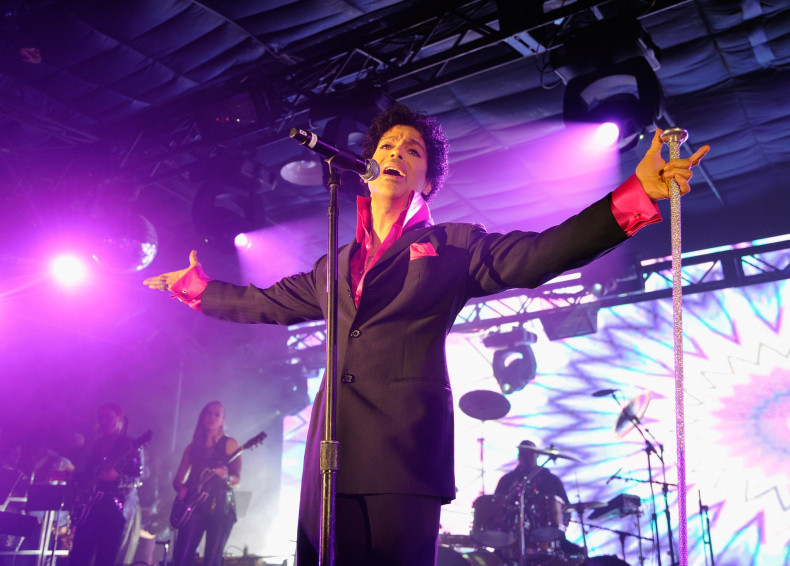 The world may still be mourning Prince, the legendary musician who died of a drug overdose in April, but Tuesday could present a chance to celebrate his life. Prince was born June 7, 1958, so he would have turned 58 this week.
Prince had an illustrious — and weird — career, changing his name to a symbol at one point, releasing more than 40 albums and winning seven Grammy Awards. And in the days after his death April 21, more than 4 million copies of his recordings were sold.
Spike Lee put on quite the birthday party for Prince in the Brooklyn borough of New York last weekend, playing music for six hours and drawing hundreds of people in purple to honor the late singer. The Rev. Al Sharpton told the Associated Press he thought Prince and boxer Muhammad Ali, who died Friday, must have been having a "big jam session." Sharpton said: "Prince has heated up the band on the other side. And somewhere I see Ali waving his hands saying, 'Purple Rain, Purple Rain.'"
The celebrations continue on Prince's actual birthday. Here's how some people are remembering him:
The Good Room in Brooklyn is holding a listening session of "The Rainbow Children" at 7 p.m. EDT, followed by a tribute party hosted by DJ Spinna at 9 p.m.
The Hotel Vegas in Austin, Texas, is putting on a birthday celebration at 9 p.m. local time.
Ophelia's Electric Soapbox in Denver is organizing "The Definitive Prince Birthday Celebration" with a Prince-themed photo booth, a costume contest and surprise guests. The event begins at 8:30 p.m. local time.
The Hard Rock Cafe at the Mall of America in Bloomington, Minnesota, is displaying three of Prince's actual outfits 11 a.m.-11 p.m. local time.
Can't make it out? No worries. People for the Ethical Treatment of Animals, or PETA, is making Prince's song "Animal Kingdom" available to download for free on its website through Tuesday. "Tribute: Prince," a Blue Water Productions comic book, will come out the same day, according to Reuters.
© Copyright IBTimes 2022. All rights reserved.