Prince Charles Made This Cheeky Joke During Chocolate Factory Visit In Grenada
Prince Charles reportedly made a cheeky joke during his visit to a chocolate factory in Grenada.
The Duke of Cornwall was joined by Camilla Parker Bowles in the capital of St. George's last weekend. While there, Prince Charles joked about wanting to try some of the chocolates being made on his way back.
Later in the day, Camilla bought some more chocolates and Prince Charles declared that they tasted good.
"They are all very good for you, I'm sure! Did you make all of these yourselves, even the chocolate gold?" Prince Charles quipped.
Chocolate educator Magdalena Field then told the royal couple how the chocolate is made. Prince Charles nodded at Field while listening to her explanation, while Camilla appeared to be distracted upon seeing all of the chocolates on display.
At one point, Prince Charles had to tap Camilla's shoulder gently as his way of encouraging her to move to the next display. And when they reached the next section, the royal couple was given a cup of cocoa to drink.
It appeared as though Camilla did not like the bitter taste because she gave her cup to Prince Charles, and he was the one that finished it.
The Duke and Duchess of Cornwall's recent tour just proved how at ease and happy they are to be with each other. The couple has already been married for 14 years, but their relationship did not come without criticisms.
In fact, things were so difficult for Prince Charles and Camilla during the early years of their relationship because they had an affair while Prince Charles was still married to Princess Diana.
To make things worse, Princess Diana shared details about the affair during her controversial interview with Panorama, thus exposing the truth about Prince Charles and Camilla.
Prince Charles and Princess Diana ended up in a divorce in 1996, and the Princess of Wales passed away following a fatal car crash in Paris a year later.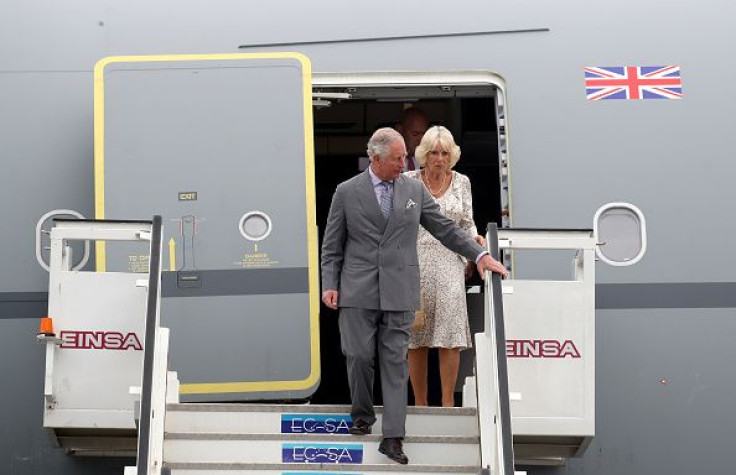 © Copyright IBTimes 2023. All rights reserved.