Prince Death Cause Update: Search Warrant Issued To Allegedly Search For Evidence Of Drugs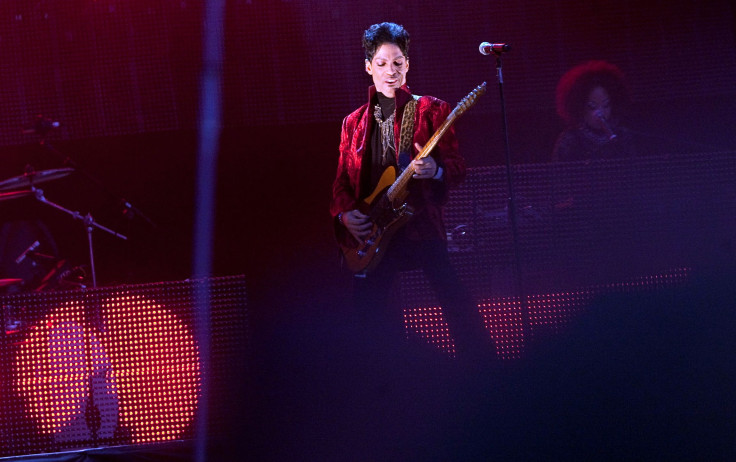 Authorities investigating the death of Prince have issued a search warrant for his Minnesota home, it was reported Thursday. The warrant comes on the heels of rumors of drug addiction, as well as confirmation from law enforcement that prescription opioid medication was found on the musician's body.
With Prince's cause of death still undetermined, TMZ confirms that a warrant was issued Thursday in Carver County. Police have not revealed the reason for the request. The sheriff's office told the gossip outlet that "premature disclosure of the details provided in the search warrant and its accompanying documents may compromise this law enforcement investigation by causing the search or related searches to be unsuccessful."
Although the authorities would not say if the search warrant is to look for evidence of drugs inside Prince's home, sources told TMZ police are looking for any "medical information that could help in the death investigation."
The "Purple Rain" singer died on April 21 at the age of 57. Prior to his death, it was reported that he was suffering from a bad case of the flu. Photos of Prince stopping at a Minnesota Walgreens on April 20 began circulating shortly after news of his death broke. People who saw him that night say he looked frail and anxious.
An autopsy has been performed, but the results have yet to be released. CNN reported Wednesday that the U.S. Drug Enforcement Administration is now working with investigators on the case due to the discovery of the prescription opioid medication. Prince's longtime lawyer, L. Londell McMillan, has denied rumors that the singer had a drug problem, however.
"Everybody who knows Prince knows he wasn't walking around drugged up," McMillan told the Associated Press. "That's foolish. No one ever saw Prince and said, 'He looks high.' It wasn't what he was about."
© Copyright IBTimes 2023. All rights reserved.