Prince Edward, Sophie Love To Ride Behind Queen's Car To 'Eavesdrop' On Reactions
Prince Edward and Sophie, Countess of Wessex, share a special relationship with Queen Elizabeth II. In fact, Sophie is one of the monarch's closest confidantes.
During the royal couple's interview with Sky News, the parents of Lady Louise Windsor and James, Viscount Severn said that they like to ride in the car behind Her Majesty to observe the reaction of the crowds when they see the monarch.
"Without a shadow of a doubt, one of the best entertainments is being in the car behind the Queen's car, because that's when you see all the reactions, especially in places when they're not expecting to see the Queen – that's even better," Prince Edward said.
Sophie added that she and her husband would usually roll the down the window of their car so that they could hear what people are saying about the Queen. Prince Edward laughed at the revelation because it meant that they are eavesdropping on the public's reaction to Her Majesty.
"It's terrible because they're probably all watching this! So, it's not true, really, but it is quite fun watching people's reactions," Prince Edward said.
Meanwhile, body language Judi James said that Sophie is a close ally of Her Majesty.
"In terms of her body language, she tends to blend some of the signals of the kind of laid-back calm and fun that we get from Zara with the stoic, deft formality of the Queen herself. The Queen's body language with Sophie always suggests her daughter-in-law is a bit of a confidante, with Sophie's relaxed, constantly calm and upbeat demeanor seeming to allow the Queen to relax more in her company, too," she told Express.
And since Sophie and the Queen are so close, the latter also wanted the former to be a close ally to Meghan Markle. Sophie is also wonderful friends with Kate Middleton, and she serves as the Duchess of Cambridge's secret shopper.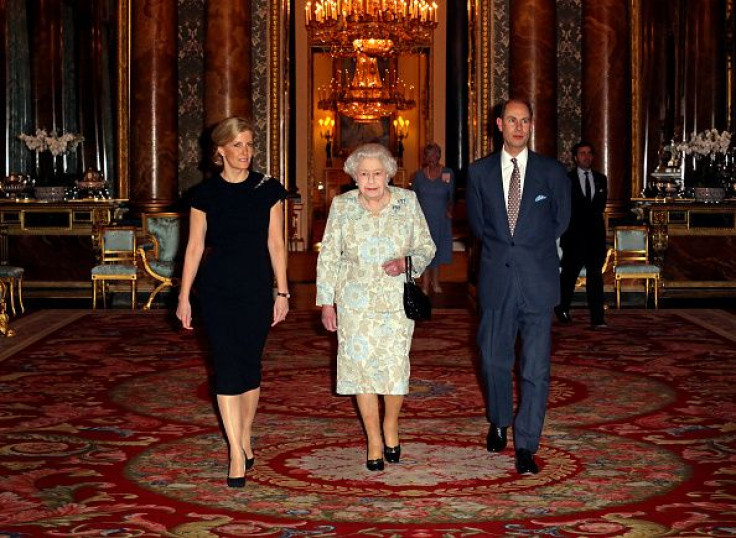 © Copyright IBTimes 2023. All rights reserved.