Prince George Already Resents The Press For This Reason, Says Royal Historian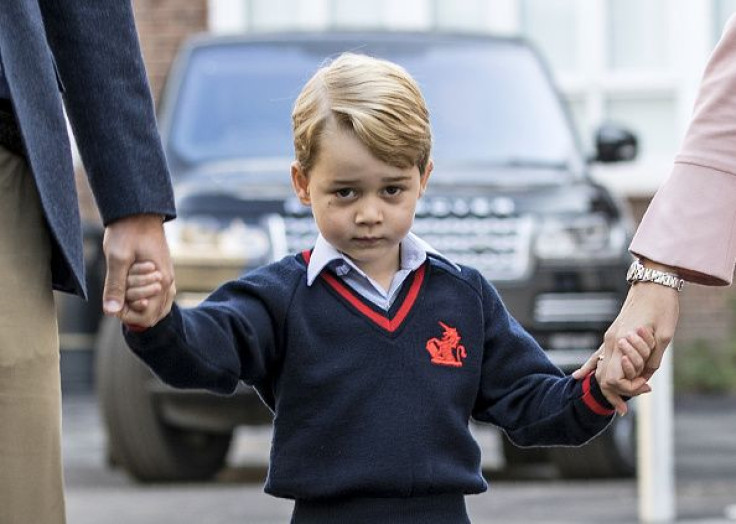 Prince George already resents the press even if he is only five years old, says Kate Williams, a royal historian.
While speaking with Yahoo UK, Williams said that Prince George's privacy has been invaded by the press ever since he was born. She also said that an exclusive photo of Prince George and Princess Charlotte can give photographers an earning of up to $39,000. This is the reason why everywhere the royal siblings go the paparazzi is also close behind them.
"Already you can see in George, a little bit of uncertainty and a small bit of resentment towards all the cameras," Williams said on "The Royal Box."
In April, Prince George and Princess Charlotte arrived at St. Mary's Hospital's Lindo Wing to meet Prince Louis for the first time. They were welcomed by the massive crowd of photographers outside the facility. Williams was one of the people who waited for Prince George and Princess Charlotte's arrival.
"I think George did look a bit scared of the cameras. It's going to be even more difficult as he gets older. He doesn't quite understand now, but when he's 12, 13, he will," Williams said.
On the contrary, if Prince George is a bit scared of the paparazzi, Princess Charlotte doesn't seem to mind them. While at Prince Louis' christening last month, the three-year-old royal even told the photographers that they weren't invited to her brother's baptism.
Princess Charlotte has also been charming photographers during her public outings. Even before she turned three, the young royal has already mastered the Duchess Wave. Princess Charlotte waved to the crowd when she arrived at the hospital to meet Prince Louis for the first time.
Weeks after she turned three years old, Princess Charlotte once again waved to the massive crowd at Prince Harry and Meghan Markle's wedding, where she served as one of the bridesmaids.
Prince George and Princess Charlotte are quite opposite of each other. The latter is friendlier and talkative, but Prince George appears reserved and needs some time to feel at ease.
A source told People, "George takes a little while to warm up, but once he's comfortable with you, he's very chatty and charming."
© Copyright IBTimes 2023. All rights reserved.