Prince Harry Invited Exes Chelsy Davy, Cressida Bonas To Meghan Markle Wedding?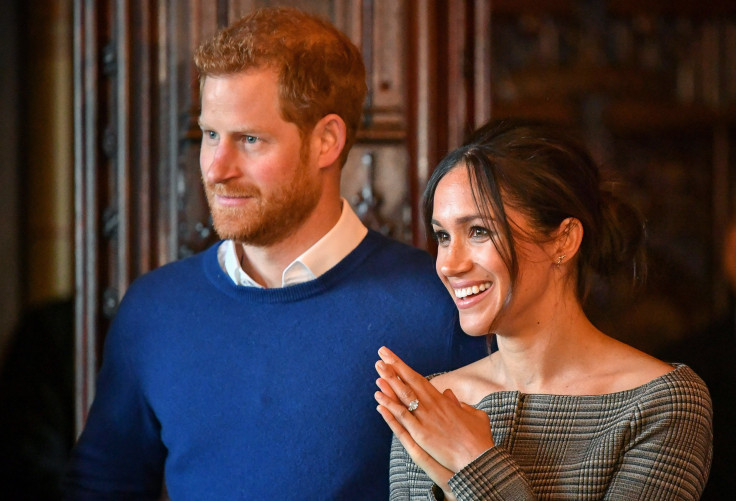 Meghan Markle and Prince Harry's wedding guest list may include two of his exes.
The palace has not shared the list of Markle and Prince Harry's guests for their royal wedding. However, there are rumors that his exes Chelsy Davy and Cressida Bonas might receive an invite.
Richard Eden claimed that Davy and Bonas are attending Prince Harry and Markle's nuptials. According to the Daily Mail contributor, he received the tip from the prince's pal. "Harry has stayed good friends with Chelsy and Cressida, so they will be there, one of his pals tells me," Eden wrote. "He made sure there were no hard feelings when they split up. I don't think Meghan will mind."
Meanwhile, Markle's ex-husband, Trevor Engelson, is reportedly not going. The "Suits" star ex will not be on the guest list because he cashes in with his relationship with Markle by making a provocative TV show about a divorcee who marries a member of the Royal family.
"Divorce is hard. Sharing custody is harder. Sharing custody with the British Royal family when your wife marries a prince, in the unforgiving spotlight of London's tabloid media, is next level," the synopsis of the show read.
Engelson is working on a fictional comedy show with his fellow producer Dan Farah. But they stressed that the characters were not necessarily based on Markle or Engelson.
Meanwhile, another source said earlier that Davy was likely to score an invite but not Bonas. The insider told Us Weekly that Prince Harry and the model were not friends.
"Both will be going through the list carefully. Don't expect to see Cressida invited —the two didn't remain friends— but do not be surprised if Chelsy shows up with a date. The two have remained friends long after ending their relationship and still keep in touch to this day," the source said.
The source added that Davy congratulated Prince Harry after learning about his engagement to Markle. "Meghan would have no problem with her being there and Chelsy was on the preliminary list of friends to invite," the insider added.
Aside from the presence of Prince Harry's exes, the Obamas might attend the royal wedding too. Initially, it was reported that the royal family would not invite Barack Obama and Donald Trump to avoid diplomatic issues.
However, some still believe that the Obamas are likely to score an invite to the royal wedding but not Trump. "We've changed our minds on this. We think Harry is in a position that he does not have to worry about the political implications of an invite," said Rupert Adams, spokesman for betting agency William Hill PLC. "We'd be very surprised to see him [Trump]on the guest list."
© Copyright IBTimes 2023. All rights reserved.