Meghan Markle, Prince Harry Wedding Guest List: Obamas Likely To Be Present?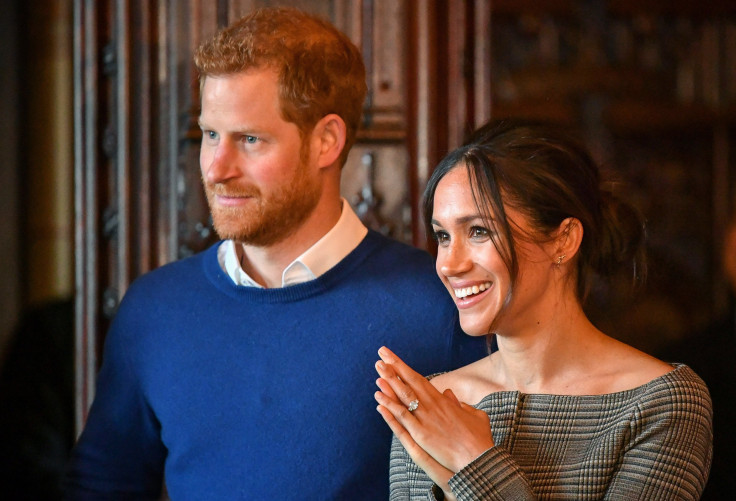 Prince Harry and Meghan Markle's wedding guest list may still include Barack Obama and his family.
The "Suits" star and the Duke have not yet released their official wedding guest list. However, as the wedding of the year draws near, many are already eager to find out who gets an invite to Prince Harry and Markle's big day.
Rupert Adams, a spokesman for the betting agency William Hill PLC, thinks that the Obamas might get an invite. They made this prediction despite rumors claiming that Prince Harry and Markle would not send an invite to the former United States president to avoid diplomatic issues.
"We've changed our minds on this. We think Harry is in a position that he does not have to worry about the political implications of an invite," Adams told USA Today. "We feel strongly that the Obamas will get an invite."
Although the Obamas have a chance to attend Prince Harry and Markle's nuptials, Donald Trump's invite remains unlikely for the betting agency rep. "We'd be very surprised to see him on the guest list," Adams said.
Aside from the two politicians, Canadian Prime Minister Trudeau may also get an invite. The prime minister and Prince Harry have ties as the former was the host of 2017 Invictus Games where Prince Harry and Markle made their first public appearance as a couple.
Prince Harry is expected to invite Violet von Westenholz, who introduced him to Markle, along with his buddies Thomas and Charlie van Straunbenzee, Thomas Inskip and Arthur Landon.
Meanwhile, Markle will likely invite mom Doria Ragland, dad Thomas Markle and half-brother Thomas Markle Jr. The "Horrible Bosses" star's half-sister, Samantha Grant, may possibly also get an invitation.
Of course, Markle may also invite some of her celebrity friends. Among those who are likely to get an invite are her "Suits" co-star Patrick J. Adams, Serena Williams and Millie Mackintosh.
In related news, Adams recently defended Markle following Paul Nehlen's racist post about the princess in waiting. The politician shared a photo of Markle with a Cheddar Man image superimposed on her face, which later resulted in the suspension of Nehlen's Twitter account.
"Oh @pnehlen - you're a sad and sick man with no sense of shame or class. Get a life," Adams wrote on Twitter. "And don't go anywhere near MM - she's got more power, strength, honor and compassion in her fingernail than you'll ever know in this lifetime. Way above your weight class."
© Copyright IBTimes 2023. All rights reserved.