Prince Harry 'Isn't Innocent Soul,' Doesn't Need To Keep Blaming Royal Family, Royal Expert Says
KEY POINTS
A royal expert weighed in on Prince Harry's criticism of the royal family and Prince Charles' "bad parenting"
Jonathan Sacerdoti claimed the duke "isn't innocent of racism" despite setting "himself up as a paragon of anti-racism"
The expert also said it is unlikely that Queen Elizabeth II will ever take away the Sussexes' titles
Prince Harry is not innocent of some of the accusations he has made against his own family, a royal expert has claimed.
During an appearance on E! News' "Daily Pop," Jonathan Sacerdoti, a London correspondent who regularly covers the British royal family, weighed in on Prince Harry's behavior toward his family while discussing the Duke of Sussex's relationship with his father, Prince Charles.
"Harry has spoken about his relationship with Prince Charles which was anything but easy growing up," Sacerdoti said.
He noted that the duke went through rough years after Princess Diana's death, including the painful experience of Prince Harry walking behind his mom's coffin as a 12-year-old boy. But according to the royal expert, Prince Harry is also responsible for his own mistakes and should not keep blaming the royal family, pointing out some of the controversies the duke has been involved in growing up.
"I think that Prince Charles has been blamed by him in some of his recent interviews for his bad parenting. Harry specifically pointed that out, so the relationship isn't great between the two," Sacerdoti said.
He continued, "But I think Harry like all grown men can't keep blaming his upbringing and his parenting for everything. Let's not forget that this guy who set himself up as a paragon of anti-racism once dressed up as a Nazi in a party and once addressed one of his Army colleagues as a racist word for Pakistani. So Harry himself isn't innocent of racism. Harry himself isn't an innocent soul."
Sacerdoti went on to mention Prince Harry's scandalous strip billiards game in Las Vegas where he was photographed nude with some of his pals. "The guy's gone into plenty of trouble himself, and doesn't need to keep blaming his family," he added.
Meanwhile, Sacerdoti was also asked during the interview whether he believes Prince Harry and his wife Meghan Markle's royal titles would be removed in the future and whether that would pave the way for the couple to reveal more secrets about the royal family. The royal expert gave a negative response, saying Queen Elizabeth II is unlikely to ever make this decision.
"Well I think there is that problem which is that it's unlikely that the Queen will take away their titles," Sacerdoti said. "Not only because of that, I don't think she's vengeful or spiteful."
Prince Harry previously spoke about how his royal upbringing contributed to his anxiety and depression, commenting on his father's approach to the subject.
"My father used to say to me when I was younger, he used to say to [Prince] William and I, 'Well, it was like that for me, so it's gonna be like that for you.' That doesn't make sense," he shared in one episode of his AppleTV+ series "The Me You Can't See."
Prince Harry continued, "Just because you suffered, it doesn't mean that your kids have to suffer. In fact, quite the opposite. If you suffered, do everything you can to make sure that whatever experiences, negative experiences that you had, you can make it right for your kids."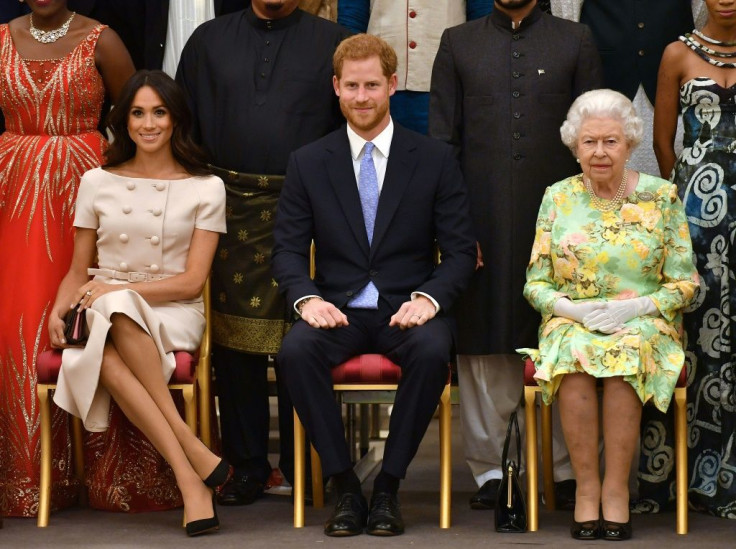 © Copyright IBTimes 2023. All rights reserved.