Prince Harry, Meghan Markle Did This Fun Activity While On Holiday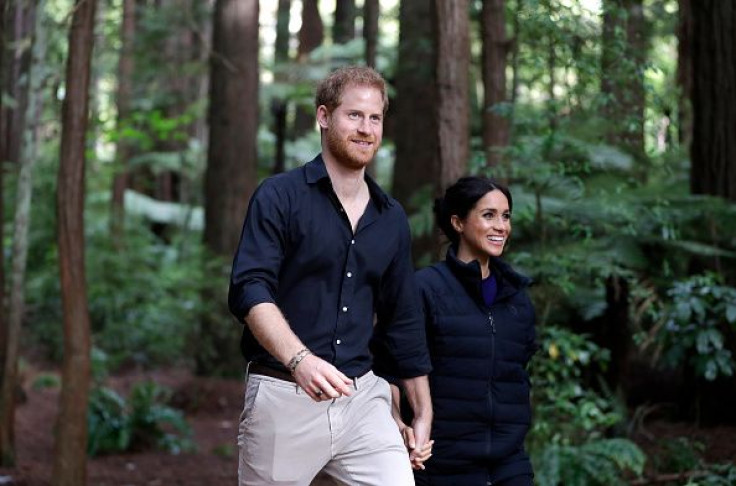 Prince Harry just revealed that he and Meghan Markle did a fun activity while on their recent tour.
Kara Godfrey, a journalist for Express, revealed that the Duke and Duchess of Sussex have gone surfing while on holiday. However, she didn't say whether or not they surfed together or on separate occasions.
Prince Harry and Markle went to Bondi Beach in Sydney last week, and Prince Harry was asked to wear a wetsuit and join some of the other surfers. However, the 34-year-old prince graciously declined the invitation.
Years ago, Prince Harry was photographed surfing with Prince William in Cornwall. The siblings also surfed together in Devon before the Duke of Cambridge's stag do in 2010.
Markle, on the other hand, has never been photographed on a surfboard, but since she grew up in Los Angeles, it is possible that she has also tried the activity at least once before.
In related news, Prince Harry and Markle also made headlines this week after their upcoming engagements were announced by Kensington Palace. According to People, the royal couple will join the other members of the royal family on Nov. 10 for the Festival of Remembrance Service at Royal Albert Hall.
The event, which is typically held before Remembrance Sunday to commemorate all of the lives that have been lost in the war, has an even special meaning this year because it marks that 100th year since the end of World War I. Additionally, the gathering will also serve as Prince Harry's debut at the Royal British Legion event.
Prince Harry and Markle were last seen with the members of the royal family last month at Princess Eugenie and Jack Brooksbank's wedding. After which, they embarked on an overseas tour of Australia, Fiji, the Kingdom of Tonga from Oct. 15 to 31.
Markle is expected to go on a short rest before attending the Festival of Remembrance Service next week.
© Copyright IBTimes 2023. All rights reserved.