Prince Harry, Meghan Markle's Celebrity Status Not On Par With Royal Family's Popularity, Expert Says
KEY POINTS
Prince Harry and Meghan Markle get attention due to their celebrity status
The royal family receives more support than the Sussexes following Megxit
The couple's NYC trip highlighted the differences between them and the royal family
Prince Harry and Meghan Markle are not as popular as the British royal family, a report has claimed.
The Duke and Duchess of Sussex are treated like celebrities after they stepped back from their royal duties. Prince Harry and Markle remain popular even after they moved and settled in Los Angeles, California. However, they aren't as popular as the members of the British royal family because the latter draw more admiration and receive more support, royal commentator and journalist Jonathan Sacerdoti told Express.co.uk.
Sacerdoti also acknowledged how Prince Harry and Markle draw interest because "they are celebrities." He agreed that the royal couple has "enormous coverage" and they rely on it. But for him, the attention given to the Sussexes and the royal family is not on the same level. He cited Prince Harry and Markle's recent trip to New York City and compared it to an official royal trip.
"When there is a royal tour, you see streets lined with people waiting to see what is happening," he explained to the outlet. "You see dignitaries rolled out but I think Meghan and Harry had to make do with some relatively lower-level officials meeting them. Meeting for what appeared to be completely pointless gatherings and meetings. Crowds that were somewhat underwhelming when you saw it in the footage."
Sacerdoti added that the event just highlighted the differences between a royal tour and the Sussexes' would-be royal tour. He said there could be more of it moving forward.
Sacerdoti was not the first one to comment on Prince Harry and Markle's NYC trip and compare it to a royal tour. Sky News Australia host Andrew Bolt previously said that the couple orchestrated their three-day trip in the Big Apple to "mimic a royal tour."
He pointed out the security, the media and the meetings organized with dignitaries to exchange platitudes and offer royal encouragement. However, for him, the Sussexes' trip was "shameless" and "fake." He added that when the Sussexes met with U.S. ambassador to the United Nations Linda Thomas-Greenfield for an "important" discussion, they all felt "self-important."
"This tour was full of not just empty gestures but such obvious hypocrisy," he added.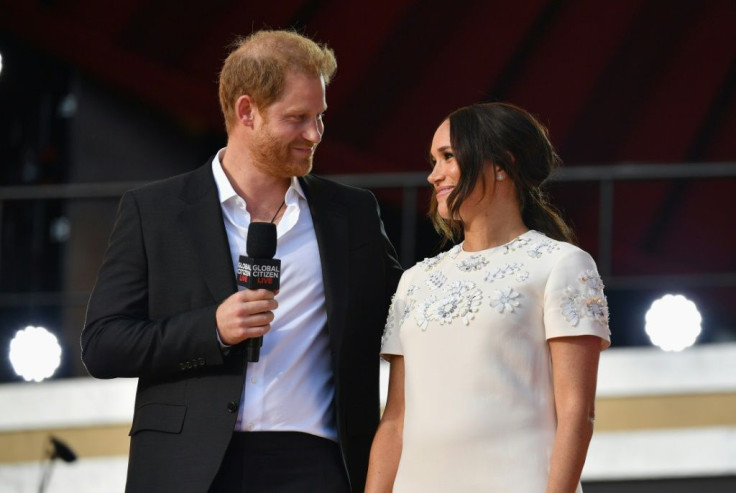 © Copyright IBTimes 2022. All rights reserved.
FOLLOW MORE IBT NEWS ON THE BELOW CHANNELS