Prince Harry, Meghan Markle Turned Down This Title For Archie, Royal Biographer Claims
KEY POINTS
Prince Harry and Meghan Markle's son could have taken the title of the Earl of Dumbarton, royal expert Andrew Morton says
He claimed the couple rejected it because the word "dumb" in the title could be used as mockery toward their son
The biographer claimed the move revealed the Sussexes' "sensitivity to image"
Prince Harry and Meghan Markle's son could have received an honorary title, but they turned it down due to fears that Archie would be mocked over it, a royal expert has claimed.
Royal biographer Andrew Morton told Us Weekly during an interview that the Duke and Duchess of Sussex made it clear they were not interested in one specific honorary title Archie, now 2, could have received from Queen Elizabeth II.
"[Archie] could have taken the title [of] the Earl of Dumbarton, which is an honorary title, but [Harry and Meghan] decided against that because they felt that the word 'dumb' in the word 'Dumbarton' would have been used as mockery when Archie went to school," Morton said while promoting the re-release of his book "Meghan and the Unmasking of the Monarchy: A Hollywood Princess."
The 68-year-old royal expert claimed that the decision was proof of the Sussexes' "sensitivity to image."
Morton also claimed to have heard from an unnamed source who recently contacted Prince Harry and Markle's team that the first question the duke and duchess asked was, "What pictures are you using?"
"And that person thought, 'That's everything you need to know about the Sussexes,'" claimed the "Diana: Her True Story in Her Own Words" author.
Morton noted that Prince Harry and Markle have made it "perfectly clear" that they didn't want Archie to have a title and instead hoped their son would be able to decide whether or not he wanted one once he was older.
The biographer also referenced Markle's claims during her March interview with Oprah Winfrey, telling Us Weekly that the Sussexes were "well aware" that their son had "no chance" of getting a title until Prince Charles takes over the throne.
Royal children are only given the title of prince or princess when they are the son or grandson of the reigning monarch, and Archie was a great-grandson of the reigning sovereign, Morton noted.
Archie was not given a title when Prince Harry and Markle welcomed him in 2018, which Buckingham Palace believed was keeping in line with royal tradition.
During her CBS interview with Winfrey, the duchess spoke about the royal family not giving Archie a title nor the personal protection officers that typically come with a title.
"They didn't want him to be a prince or a princess, which would be different from protocol," Markle claimed at the time, noting that meant Archie would also not be given security. "It was really hard. … This went on for the last few months of our pregnancy where I'm going, 'Hold on a second. How does that work? If he's not gonna be a prince, he needs to be safe.'"
She further explained that she and her husband were given "no explanation" for the decision, adding, "I heard a lot of it through Harry and other parts through conversations with family members. It was a decision they felt was appropriate."
An unnamed source told Us Weekly in March that Buckingham Palace made it clear the decision has "nothing to do" with race. "Under royal protocol established by King George V, only those in the direct line of succession to the throne get the titles [of] prince or princess," the source said.
Royal expert Craig Prescott also said Markle was wrong to link together royal titles and security. He insisted that the two have nothing to do with each other, citing Princess Beatrice and Princess Eugenie as two members of the family who have royal titles but do not receive royal protection.
He explained that only royal family members who perform public duties get security. Prescott also doubled down on Archie not being entitled to a royal title when he was born.
"He is too far removed from the line of succession," Prescott said.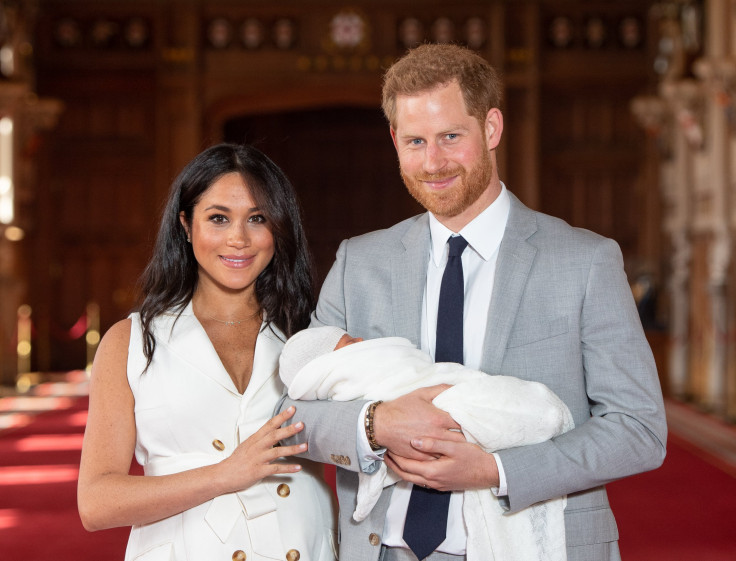 © Copyright IBTimes 2022. All rights reserved.
FOLLOW MORE IBT NEWS ON THE BELOW CHANNELS