Prince Harry, Meghan's 'Show' Won't Work When William Is King, Says Expert
Princess Diana's former bodyguard, Ken Wharfe, has dubbed the royal Fab Four as the "Harry and Meghan Show."
Since joining Prince William and Kate Middleton in various royal engagements and causes, Wharfe said that the Duke and Duchess of Sussex have become more popular than the Duke and Duchess of Cambridge.
"They're getting this sort of power balance of who's more popular than the other and at the moment it's Harry and Meghan show with William and Kate hanging onto that Champion's League space of the fourth," he told Express.
But book author Robert Jobson said that the "Harry and Meghan show" will come to an end once Prince William becomes King.
"But there's only going to be one winner and that's William and Kate because he's going to be the King and she's going to be the Queen," he said.
Jobson also commented on Prince Harry and Prince William's upcoming separation not just at home, but also at work. He said that the royal siblings are now married and have their own families so the divide is perfectly natural.
"Prince William will be Prince of Wales sooner than later and he'd rather have Kensington Palace, where they used to live, as entertaining space. It's quite clear the whole of Kensington Palace will be working once he's the Prince of Wales, and there will be no space for the Meghan and Harry show," he said.
In related news, Wharfe also linked Princess Diana into the ongoing issues facing the two royal couples. He said that one of the main problems between Markle and Middleton is each other's popularity.
"Prince Harry is a very popular character, as Meghan is, and one of the things royals don't like is when one becomes more popular than the other – this was part of Diana's problem. And I could never understand it because really they couldn't deal with Diana's popularity and perhaps we're revisiting the same sort of problem where one person is getting all the press activity, is Meghan and Harry, and that may be part of the problem," he explained.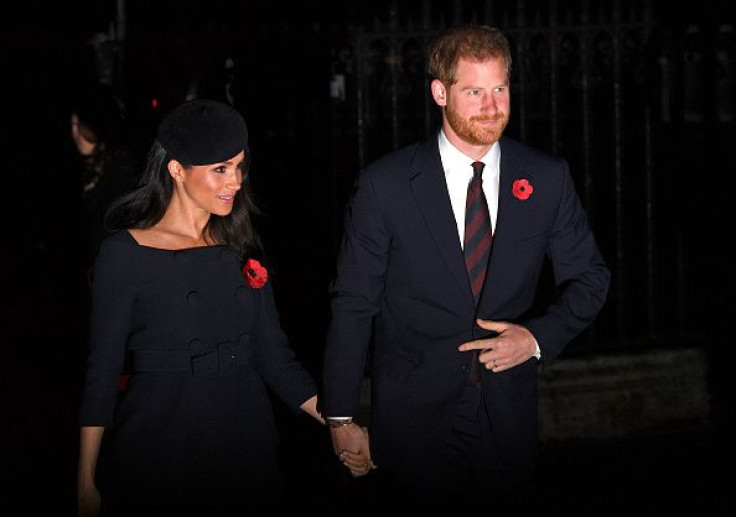 © Copyright IBTimes 2023. All rights reserved.