Prince Harry Slammed On Twitter For Hair Loss Jab At Brother Prince William In 'Spare'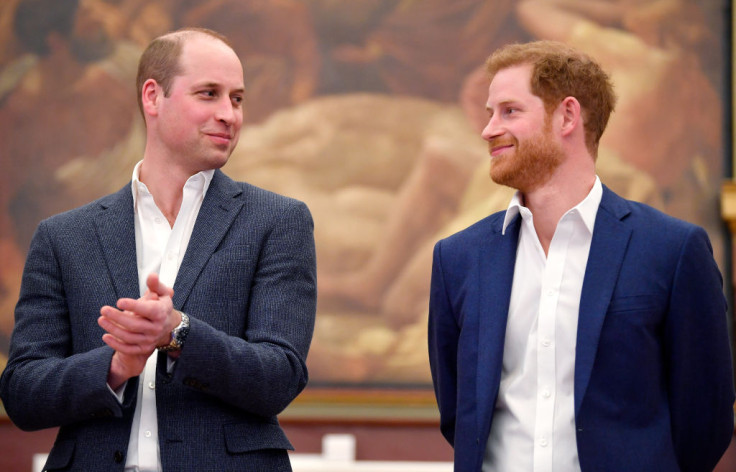 KEY POINTS
Prince Harry called Prince William's hair loss "alarming" and "more advanced" than his
The Duke of Sussex recalled his brother's "familiar scowl," which allegedly had been the norm
Several netizens slammed Prince Harry, while others defended him over his subtle dig at Prince William
Prince Harry seemingly shaded Prince William in his book, and it didn't sit well with the royal fans.
The Duke of Sussex discussed his relationship with his big brother in his memoir. The 38-year-old royal also shared his bewilderment at their grandfather Prince Philip's funeral in 2021 when he realized the Prince of Wales' resemblance to their mom had faded with time.
"I looked at Willy, really looked at him, perhaps for the first time since we were little," he wrote, Page Six reported, noting the Duke of Cambridge's "familiar scowl" and how that "had always been the norm" during their interactions.
He also called Prince William's thinning hair "alarming" and "more advanced than mine," though the heir to the throne was only two years older.
Prince Harry's apparent dig at his sibling didn't sit well with many netizens. Some said it was body-shaming, and others slammed him for dragging his brother.
"Harry and the need to talk about hair. Probably William is bald, but he's loyal, respectful and trustworthy, and Harry is Harry, the weak prince who is a Judas selling his family for money and jealousy," one commented.
"What we always knew Harry [has] always been jealous. Prince William is the one that looks like Diana, hair or no hair, they have the same face, also how extremely close they were, Diana called PW 'her soulmate,' while Harry has his father's Hewitt resemblance," another claimed with face with open eyes and hand over mouth emoji.
"What about body shaming? It's despicable when it comes to your wife, but it's good when it comes to you brother," a third person wrote.
"The crazy part is that Harry is just as bald and don't [sic] look like Diana either," another added.
"Yet PW still resembles her [Princess Diana] more than H so I don't see the point of H's comment or why it matters. It says more about H's pent-up resentment & state of mind more than anything. I think it's sad the world is watching this unfold in real time like it's the next best reality show," a different netizen said.
While many defended Prince William from Prince Harry, some also sided with the Duke of Sussex. In the book, Meghan Markle's husband claimed that his big brother physically attacked him, knocking him on the floor during an argument over his wife.
"We stand with harry and not the bald one," one wrote. Another added, "Bless Prince Harry's charitable heart. He could have beat the f--k outta William if he wanted to."
"Prince William is weak for attacking Prince Harry. Harry's physicality, military training, & athleticism is far superior to William's. It takes more strength to be restrained than to give in to anger. #GoodKingHarry #Spare," a third user commented.
"I am so proud of Prince Harry. Acknowledgment of ignorance is difficult. It's even more isolating to deconstruct said ignorance under heavy artillery from a cult of royalty. Harry is Diana's heir. I [clapping hands emoji] his growth," another added.
"#Spare #PrinceHarry #RoyalFamily Just because his memoir might ruin people's fantasy of the RF does not make it untrue. Believe an actual member of that family over tabloids. Him speaking about HIS own life is his prerogative. #PrinceWilliamIsAnAbuser," a fifth user stated.
Prince Harry's memoir "Spare" will come out on Jan. 10.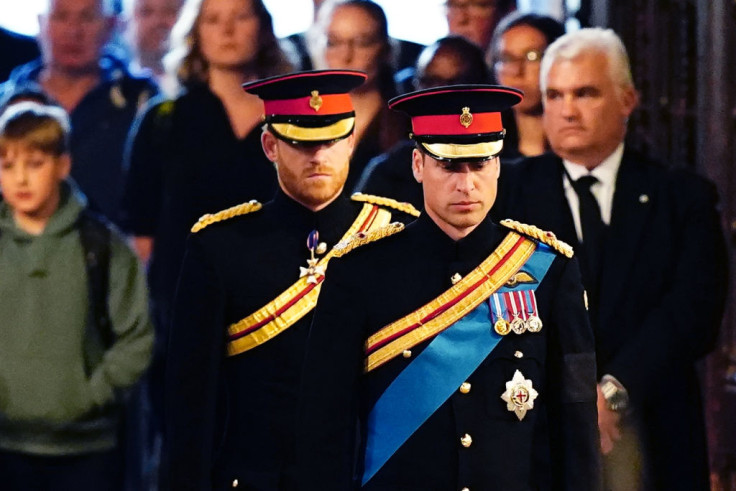 © Copyright IBTimes 2023. All rights reserved.