Prince Harry Wants To Raise Son With Meghan Similar To This Royal
Prince Harry already knows how he wants to raise his son with Meghan Markle.
The Duke and Duchess of Sussex moved to Frogmore Cottage in Windsor before they welcomed their son, Archie. According to several sources, they wanted to enjoy more privacy, so they left Kensington Palace.
Prince Harry and Markle reportedly want to raise their child away from the spotlight as much as possible. According to podcast host Zoe Burrell, they want to follow how Zara and Mike Tindall raise their children.
"We know that Harry is desperate to give Archie an upbringing just like his cousin Mia Tindall," Burrell said.
Burrell asked royal expert Angela Mollard if that was possible. However, the latter thinks that it's impossible, but she understands that Prince Harry is desperate to give his son a private upbringing.
"I don't think it's possible," Mollard said.
Mollard added that she has been reading Angela Levin's books about Prince Harry and based on it, Prince Harry really wants a private life for his child, just like how Princess Anne raised his cousins Peter and Zara and how Zara raised her own kids today.
"He very much feels that he's down that hierarchy from William, it should afford him the kind of life that Zara and Peter Phillips enjoyed. He's looked at his cousins all these years and thought how smart it was that Princess Anne didn't give her children titles," she added.
"They've been allowed to grow up fairly normally, both Zara and Peter, and then their children, Mia and her little sister Lena, and Peter's children, are just not in the limelight. I think that's what he desperately wants for Archie. "
The Duke and Duchess of Sussex brought Archie along with them in their South Africa tour. Prince Harry and Markle also took their son with them when they visited Archbishop Desmond Tutu at his foundation.
According to some netizens, Archie looked cross-eyed and was similar to his dad, Prince Harry. Meanwhile, others said that his eyes and rounded face made him look like his grandfather, Thomas Markle Sr.
Shortly after Archie's short appearance, his photos with Markle made it to the tabloid covers. However, one netizen wondered where Prince Harry was since he was not included in the pictures.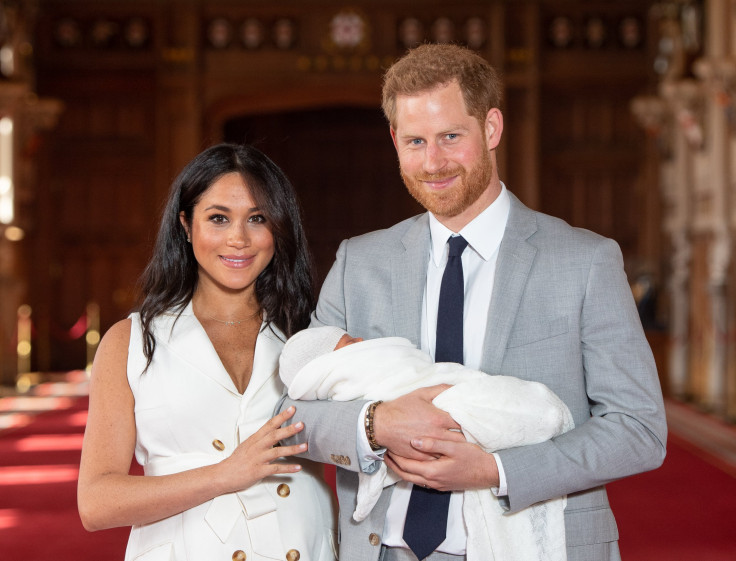 © Copyright IBTimes 2023. All rights reserved.