Kate Middleton's Amazing Relationship With Queen, Prince Philip, Charles, Camilla Revealed In Photos
Kate Middleton has an amazing relationship with her royal in-laws including Queen Elizabeth II, Prince Philip, Prince Charle and Camilla Parker Bowles.
The Duchess of Cambridge share a good relationship with her royal in-laws and this is visible in various photos featuring her and Prince William's family.
Queen Elizabeth II
Middleton and Prince William dated for almost a decade before he proposed to her. According to royal biographers, the Queen has three grave concerns about Middleton.
Queen Elizabeth II didn't like Middleton's partying lifestyle. Her Majesty was also not impressed with Middleton's lack of dedication and lack of an established career and identity.
However, over the years they became very close. In fact, according to an insider, the Queen is one of the persons behind Middleton's "quiet transformation."
Also, Queen Elizabeth II and Middleton were photographed giggling on their joint outing. The Queen and Duchess of Cambridge both have sense of humor. They also have the same passion for the outdoors.
Prince Philip
Prince Philip and Middleton were once photographed looking at each other while laughing. According to body language expert Judi James, their snap speaks volume about their relationship.
James said that Prince Philip and Middleton's delightful poses suggested rich bonds and a shared sense of humor and fun. She added that the two royals are "perfect partners in crime."
Prince Charles
According to reports, Middleton and Prince Charles' relationship wasn't as great as the future king's bond with Meghan Markle. However, contrary to report, Middleton had nothing but kind words to say about her father-in-law.
In a previous interview, Middleton said that the Prince of Wales had been "very, very welcoming and very friendly." On the other hand, Prince Charles also said that he was "thrilled" and "delighted" following the announcement of Prince William and Middleton's engagement.
Camilla Parker Bowles
According to previous reports, Camilla Parker Bowles wanted Prince William to split Middleton because the Duchess of Cornwall was jealous of the Duchess of Cambridge because the public was more warm to her. However, over the years they became close.
In fact, during Prince Harry and Markle's royal wedding, the two were spotted laughing. Middleton was seen side-eyeing Camilla to signal her to stop.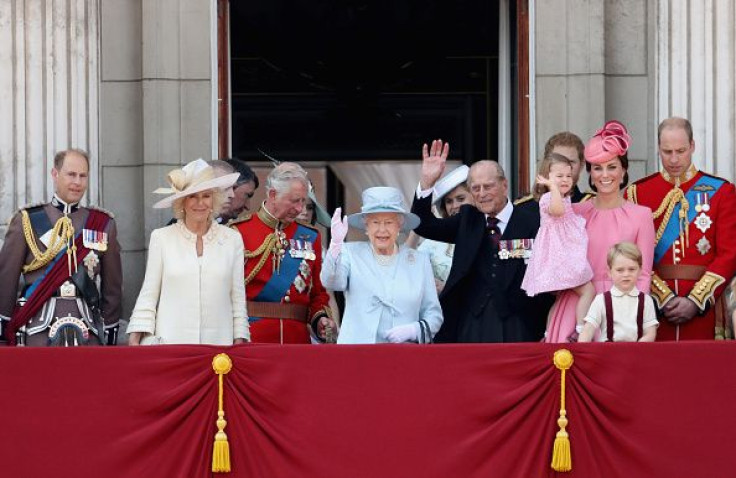 © Copyright IBTimes 2023. All rights reserved.