Prince Harry's Anzac Day Photo Proves He's Not James Hewitt's Son
Prince Harry just silenced rumors that his dad is James Hewitt and not Prince Charles.
Chris Jackson, a royal photographer, uploaded the Duke of Sussex's snap from the Anzac Day Memorial in Australia last week. Royal fans couldn't help but notice Prince Harry's resemblance to Prince Philip, which could only mean that he is related to the Windsors.
During last week's event, Prince Harry was photographed in his newly-enhanced military uniform. Prince Philip also wore a similar white attire 61 years ago. The grandfather and grandson tandem both donned their ginger beard in the snaps.
"Seeing the Duke of Sussex in his uniform at the Anzac memorial reminded me of this beautiful copy of @ParisMatch I spotted at my wedding venue in France a couple of years ago – What do you think?" Jackson wrote alongside the two photos.
Royal fans commented on the photo and said that the relatives look exactly alike. They also called Prince Harry and Prince Philip true gingers. At least one fan commented on how Prince Harry's teeth looked exactly like his grandfather when the latter was much younger.
"Spitting image of his grandfather," one person wrote.
"Wow, at first glance I thought it was Harry," another royal fan commented.
Prince Harry has been rumored to be Hewitt's son because he and Princess Diana had an affair when the Duke of Sussex was still very young. Prince Harry also grew up close to his Hewitt, who he called uncle.
Angela Levin, a journalist, said in "Harry: Conversations With a Prince," "The soldier-mad toddler was fascinated by everything to do with the army, so it's no surprise that he took to Hewitt straight away. He wore a military uniform, rode horses, and his mommy happy. Harry was always incredibly close to his mother and when Diana showed strong feelings for Hewitt, he followed her example. Harry initially called him 'mommy's friend' and subsequently the more intimate uncle James, a sobriquet Diana encouraged both boys to use for her subsequent lovers."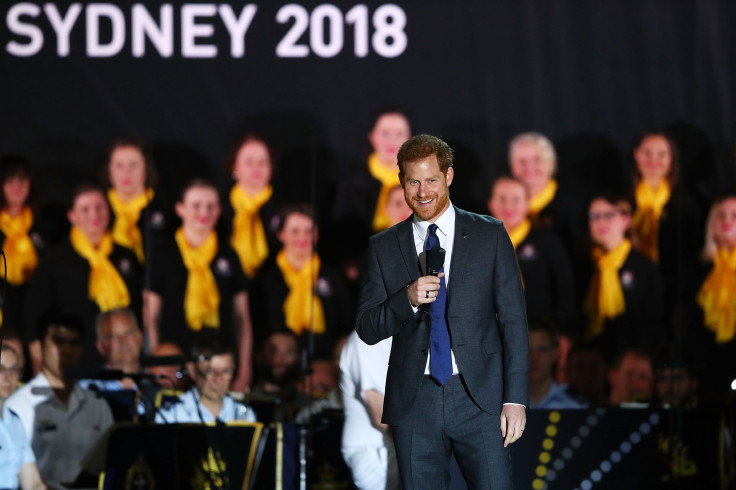 © Copyright IBTimes 2023. All rights reserved.