Prince Harry's Girlfriend Meghan Markle Ready To Be The Next Princess After Kate Middleton? 'Suits' Co-Star Says She's 'Designed To Deal With It'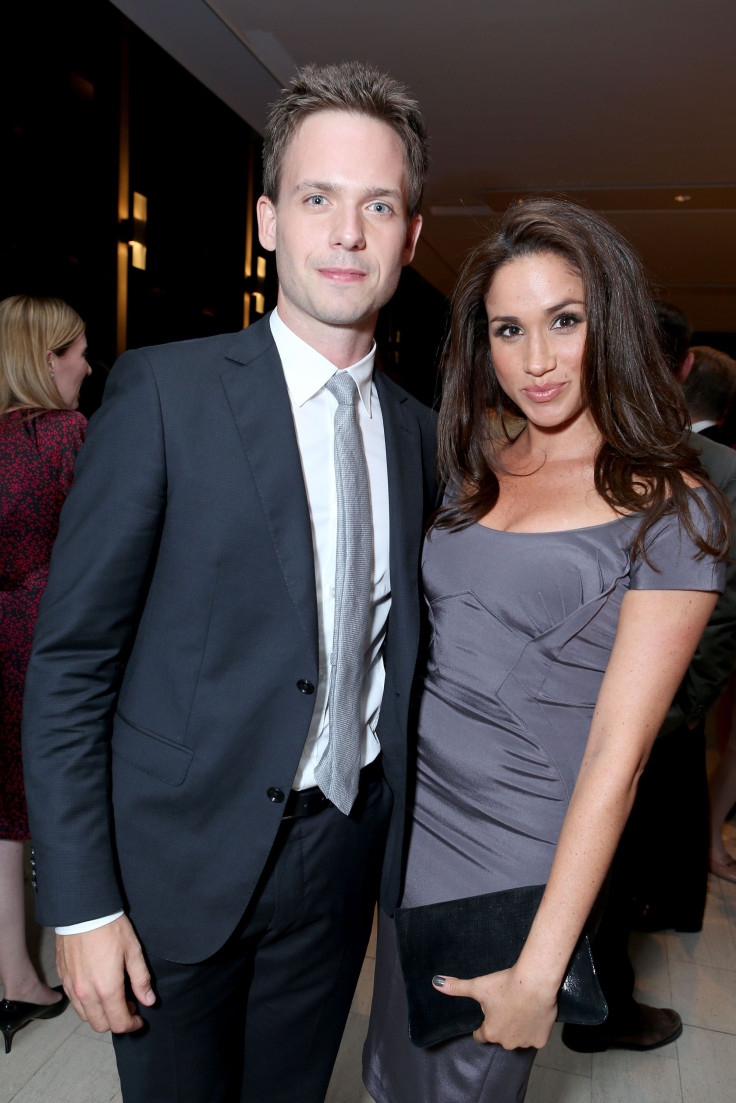 Meghan Markle has been making headlines and dealing with public scrutiny ever since news of her dating Prince Harry surfaced last year. But according to her "Suits" co-star Patrick J. Adams, if there's any woman equipped to deal with everything that comes with dating a royal, it's Markle.
In a recent interview with E! News, Adams, who plays Markle's onscreen fiancé Mike Ross on the USA Network series, dished on his co-star's relationship with her new beau, saying that he is "super excited" for his "little sister." "As you can imagine, it is a massive deal, obviously, if you hadn't noticed. I didn't wanna get involved," he said. "I just wanted to say: 'I love you, I support you, I hope you're happy. You seem really happy.'"
The 35-year-old Canadian actor also shared that he's always ready to provide a listening ear for Markle if she needs to talk to someone, especially since she's being hounded by the press nowadays. "And if she ever needed anybody to talk to in the madness — because it is madness, it's madness what the world puts somebody through when they're going through this process," he explained.
The actor said he hopes the "madness" passes soon and that Markle and Prince Harry will finally be able to "get down to the business of enjoying each other's company." "But I guess being in this situation, it probably goes on forever," he added. Despite this, he's confident that Markle will be able to handle it and deal with it professionally.
One reason why he believes Markle and Prince Harry make a good couple is because they complement each other. He gushed about Markle's "unbelievable" number of accomplishments and explained that the royal could help her do even more good. "I know that [Harry] uses his absurd amount of power and sway in this world to do some really, really great things, so I think together, they could accomplish some pretty incredible stuff," he continued.
It's not just the media who is interested in Markle's love life, "Suits" fans also want the juicy details. When Adams took to Reddit on Wednesday, Feb. 1 for a "Suits" Q&A, one fan asked him: "What's it like making out on-screen with the potentially future princess of England?" He simply replied: "The same as it was before she was potentially a future princess of England."
Adams knows a thing or two about relationships. In December 2016, he wed his longtime partner, "Pretty Little Liars" Troian Bellisario, in an outdoor wedding ceremony in Santa Barbara, California.
Unfortunately, Markle wasn't able to make it to the ceremony. An insider told Us Weekly that apparently she spoke with the couple prior to the wedding and said she doesn't want to overshadow them on their big day. At the time, Markle and Prince Harry were already making headlines for their dating news.
© Copyright IBTimes 2023. All rights reserved.