Prince Harry's Recent PR Stunt Intended To Steal Spotlight From Duchess Camilla: Royal Commentator
KEY POINTS
Prince Harry made a PR stunt in the past days, and it was allegedly to take the focus away from Camilla
Royal commentator Neil Sean was told that Prince Harry still holds a lot of disregard for his stepmother
Sean believed that Camilla seemingly won the PR battle against Prince Harry because she was dignified, gracious, and respectful
Prince Harry is allegedly trying to steal the spotlight from Duchess Camilla Parker Bowles.
Neil Sean, a royal commentator and correspondent for NBC News, MSNBC and Access Hollywood, weighed in on the recent PR stunt for Prince Harry. He noted that in the past days, there had been numerous reports about the Duke of Sussex.
First, there were rumors that his memoir would be delayed. Then, there were reports that the Duke and Duchess of Sussex would be heading to New York City next week to join the UN General Assembly and celebrate Nelson Mandela Day, where he would deliver a keynote speech. Prince Harry also dropped a new video for BetterUp about mental fitness where he spoke to several personalities, including two-time Olympic champion Chloe Kim.
According to Sean, the reports were orchestrated to take the focus away from Camilla, who is celebrating her 75th birthday on Sunday.
"As we know, Prince Harry's not of high profile in monarchy anymore. He chose to move away from that particular life," Sean said on his YouTube channel. "But of course, he still would have access to exactly what was planned and how it was planned, and also, more importantly, he would have seen these particular events being played out across the media here in the U.K. and around the world regarding Camilla."
"Insiders told me that this is no real sort of coincidence," Sean said referring to Prince Harry's recent headlines. "It's more a case of making sure that he takes the focus off Camilla."
Sean's insider told him that Prince William's brother "still holds a lot of disregards" for his stepmother. The royal correspondent also mentioned Prince Harry potentially mentioning Prince Charles' second wife in his upcoming memoir. He also weighed in on the PR stunts between the Prince of Wales' wife and youngest son.
"But I think at the battle of the PR right now, I would say that Camilla is winning because she's dignified, gracious, respectful and actually, doing some very good work on behalf of the British monarchy for so long," Sean said.
He wasn't sure if the same words would apply to the Duke and Duchess of Sussex, who reportedly "made nothing for the Archewell foundation" but raked millions for their personal deals. Sean also claimed that Prince Harry and Markle would make some noise when something comes up from a member of the royals in the U.K.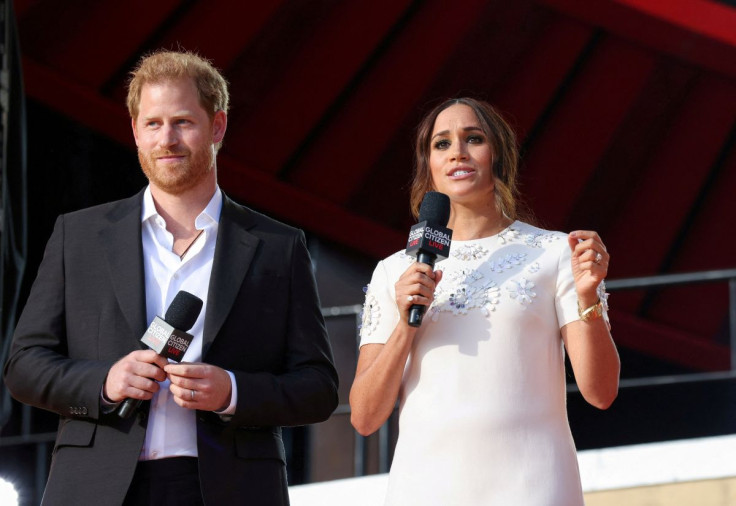 © Copyright IBTimes 2023. All rights reserved.