Prince William Decided To Make Kate Middleton Relationship Work After Realizing This
Prince William reached a very confused state in his life after he split from Kate Middleton.
At that time, the Duke of Cambridge desperately wanted to make his relationship work, but he also expressed his desire to explore his other options. In the article she wrote for Vanity Fair, royal author and broadcaster Vicky Ward said that Prince William shared his thoughts with one of his friends.
"He talked to friends such as Tamara Rosenberg during this time and basically expressed his confusion. On the one hand, he loved Kate and wanted it to work. But he wanted to be sure he'd explored all his options. As he told a source, 'I think it's a good idea to 'sow my wild oats,'" Ward said.
But it didn't take long for Prince William to realize that the women he was interested in were already in a relationship or didn't like him back. By the looks of it, if Prince William's prospects reciprocated the attention that he gave to them, things might have changed between him and the Duchess of Cambridge.
Royal commentator Richard Kay echoed Ward's statement by saying that the dad of three didn't easily find a replacement for Middleton. Prince William and Middleton split twice during their decade-long relationship. Their first split took place in 2003 and the second one took place in 2007.
In the book "William and Catherine," royal author Andrew Morton said that it was Prince William who called it quits with the mom of three.
"It was a storm that had been brewing a long time, arising from his unwillingness to commit and the feeling his friends noted that 'he could do better.' He thought he could do better, but realized very quickly what he had given up… William saw pictures of Kate coming out of Boujis or wherever without a care in the world…. Quite frankly, he didn't like the idea of another guy enjoying a roll in the hay with his girl," he said.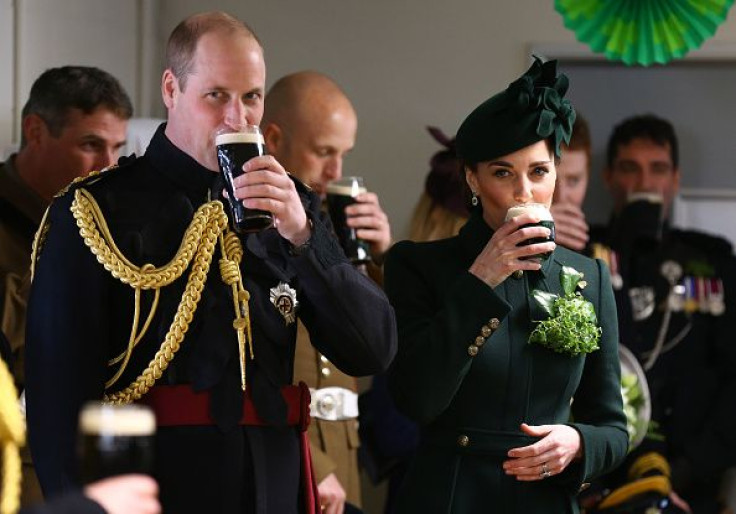 © Copyright IBTimes 2023. All rights reserved.