Did Kate Middleton, William Made A Mistake In Their Birthday Greeting For Meghan?
Kate Middleton and Prince William posted a birthday greeting for Meghan Markle on their Instagram account last month. Shortly after, they were criticized for it.
On the "Royals" podcast, royal expert Angela Mollard said that the Duke and Duchess of Cambridge uploading a birthday greeting wasn't surprising because they were simply reciprocating the gesture that they received from Prince Harry and Markle.
"There's been a lot of criticism, though, about the photograph that Kate and William decided to post. Now, it was a picture from Christmas of the four of them together, when they were laughing, smiling, and a lovely message of happy birthday to the Duchess of Sussex," she said.
Mollard went on to say that some people were enraged to see the photo that Prince William and Middleton used because it's not just a photo of Markle. Rather, it's a group photo of them from last Christmas.
"What is interesting is that it's an old photograph. We haven't got a new, up-to-date picture of the four of them together… Normal people would post a picture of a Sunday night barbecue, where they've all got a gin and tonic, laughing uproariously, and say, happy birthday sis, wouldn't they?" she said.
Mollard said that the old photo that was used suggests that Prince Harry and Markle don't hang out with Prince William and Middleton as much. And it is, therefore, possible that the royal couples are still at odds with each other.
And for Mollard, the photo that was used to greet Markle is an appropriate one. She said that she doesn't understand why the public criticized the Duke and Duchess of Cambridge for it. But she isn't also denying the fact that it would've been nice to see a candid and more personal photo of the royal couples.
After all, Middleton is a good photographer, and she regularly shares the personal photos she takes of her loved ones on social media.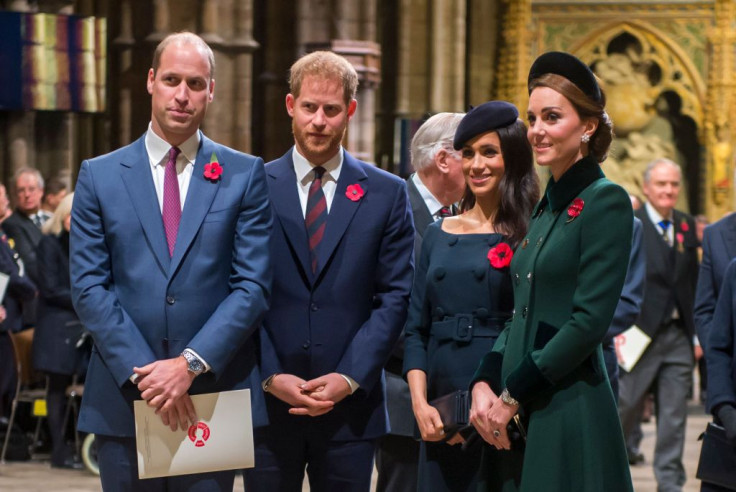 © Copyright IBTimes 2023. All rights reserved.