Prince William Protected Kate Middleton From 'Loneliness, Isolation' By Doing This
Prince William doesn't want his wife, Kate Middleton, to experience the same isolation his mom Princess Diana endured.
In Katie Nicholl's 2011 book "The Making of a Royal Romance," Middleton's importance in the royal family was set even before she and Prince William got engaged. Palace insiders agreed that Middleton should learn from Princess Diana's mistakes and that she should be introduced to the royal life that awaited her as soon as possible.
"At his [Prince William] request, it was decided that Kate should be advised on how to cope with the intense media interest in her," Nicholl wrote.
According to the royal expert, Prince William didn't want Middleton to suffer the "loneliness or isolation his mother felt." The People's Princess reportedly felt that way in the early days of her relationship with Prince Charles.
Middleton underwent training. She also received the support of the Prince of Wales' press team and was provided a protection officer when she was with Prince William.
"She received advice on how to handle the photographers who followed her about," Nicholl added.
Prince William and Middleton dated for years before the Duke of Cambridge popped the big question. The 36-year-old royal was adamant in marrying Middleton at his own pace and refused to be pressured.
Prince William was aware of how Prince Charles was pressured into marrying his mom, Princess Diana, because she was the perfect bride. The Duke of Cambridge was determined to have a successful marriage and waited until he was 28 before he proposed to Middleton.
Prince William and Middleton's relationship wasn't smooth sailing. The couple also endured several breakups. One time, Middleton was left miserable when the prince joined his friend Guy Pelly on a trip to Greece. According to an insider, the duchess considered Pelly a bad influence on Prince William.
Nevertheless, Prince William and Middleton got back together. In 2010, they announced their engagement. During their engagement interview, they addressed their split. According to the duke, they parted ways because they were still too young and were figuring out what they wanted in their lives.
Prince William and Middleton tied the knot in 2011. The Duke and Duchess of Cambridge are now parents to three adorable children — 5-year-old Prince George, 3-year-old Princess Charlotte and 7-month-old Prince Louis.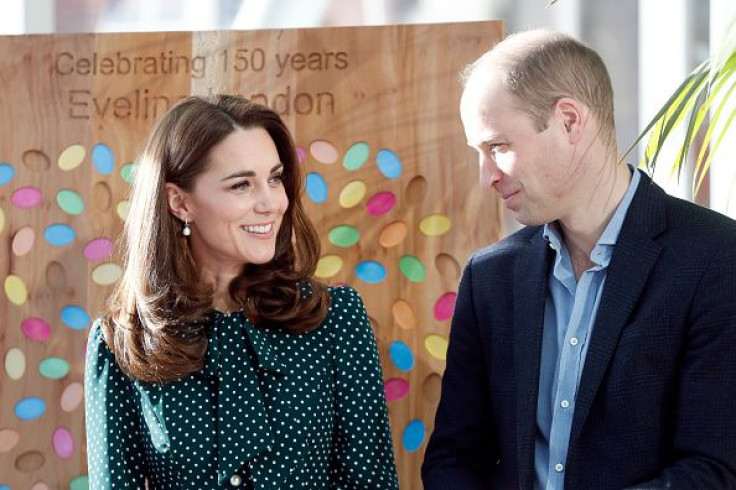 © Copyright IBTimes 2023. All rights reserved.