Princess Charlene Debuts Short, Platinum Hairstyle In First Public Appearance In Over A Year
KEY POINTS
Princess Charlene joined husband Prince Albert and their twins, Prince Jacques and Princess Gabriella, at the Monaco E-Prix
The mother and daughter presented the second place trophy to Jaguar's Mitch Hunt during the awards ceremony
The Monaco E-Prix event was Princess Charlene's first public appearance in over a year
Princess Charlene of Monaco made her first public appearance in months when she joined her family at an event over the weekend.
On Saturday, the royal and her husband Prince Albert made an appearance at the Monaco E-Prix, where they were joined by their 7-year-old twins, Prince Jacques and Princess Gabriella, People reported.
Princess Charlene participated in the trophy presentations with her husband and kids. She also posed for photographers from the podium.
She debuted a short, platinum hairstyle and rocked a sleek tailored gray suit during the outing, while her daughter looked adorable in her white dress and a navy cardigan.
The former Olympian spent the majority of her time at the event playing with Princess Gabriella, and the pair had arms around each other throughout the awards ceremony.
Princess Charlene and Princess Gabriella presented the second-place trophy to Jaguar's Mitch Hunt. Prince Jacques and Prince Albert then presented the first-place trophy to Mercedes driver Stoffel Vandoorne. DS Techeetah's Jean-Eric Vergne placed third.
The royal mom-of-two's return to public appearances "was an event awaited in the principality for many, many months," one local newspaper said.
The Monaco E-Prix, which marks the beginning of Monaco's racing season, was Princess Charlene's first public appearance in over a year.
She returned to Monaco in March after undergoing treatment for emotional and physical exhaustion in a Swiss clinic beginning November 2021.
Princess Charlene became ill while in South Africa for a brief 10-day visit to her home country in May 2021. Due to complications from her previous ENT surgery, she couldn't fly back to Monaco and was stuck in the country for six months. She underwent a series of painful corrective surgeries before returning to Monaco in early November last year.
However, it didn't take long before she flew out of the country again to voluntarily enter treatment in a professional facility due to emotional and physical exhaustion.
"She was overwhelmed and couldn't face official duties, life in general or even family life," Prince Albert told People last year.
"She had already made her decision, and we only wanted her to confirm it in front of us. She wanted this," he said of Princess Charlene's decision to seek treatment outside of Monaco. "She already knew the best thing to do was to go and have a rest and have a real medically framed treatment."
Princess Charlene returned to Monaco following a four-month stay in the Swiss facility after physicians determined that she was making an "encouraging recovery."
Upon her return, the palace said the royal would avoid public appearances while "continuing her convalescence in the Principality with her husband and her children by her side." She was expected to resume her official duties gradually and fulfill her commitments "as soon as her health is strong enough."
Princess Charlene's promised resumption of her public role was signaled two weeks ago with the release of a family Easter portrait.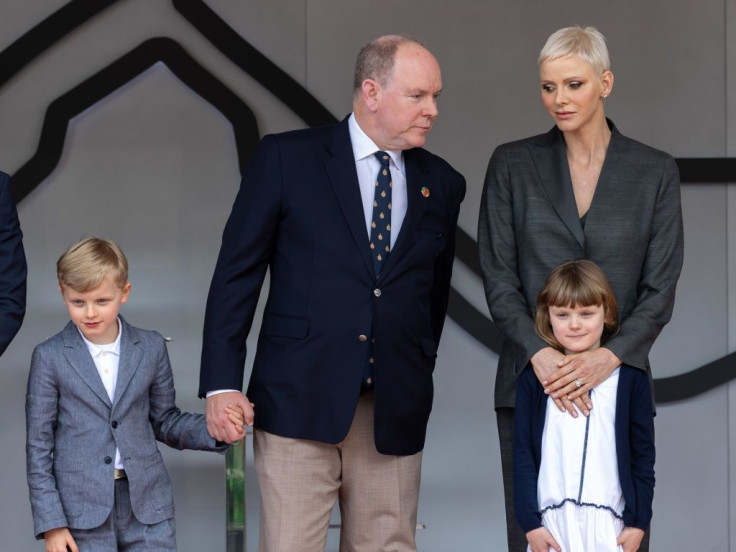 © Copyright IBTimes 2023. All rights reserved.