Princess Diana Called Prince Harry An 'Airhead,' Prince William 'Deep' Like Prince Charles
KEY POINTS
Princess Diana thought Prince Harry was more similar to her
Prince William was more like Prince Charles
Prince William and Prince Harry share some similarities with the Princess of Wales
Prince William and Prince Harry couldn't be more different from one another.
When Princess Diana was still alive, she shared her observations about her sons during her conversation with Darren McGrady, a former royal chef.
Years later, McGrady revealed that Princess Diana likened herself to Prince Harry because they are both an airhead. But the Princess of Wales thought that Prince William is more similar to Prince Charles because they are both deep.
However, some royal experts are convinced that Prince William is similar to Princess Diana in some ways. In the documentary "Royalty Up Close: The Photography of Kent Gavin," photographer Kent Gavin revealed that Prince William and Prince Harry had a different relationship with the media when they were younger.
Whenever Prince William would see photographers stalking him and his mom, he would become upset. Prince Harry, on the other hand, didn't have any care in the world.
"But William had his head down, much as his mother did in the early days," he said.
According to Cheat Sheet, Prince William's personality also matches Princess Diana more than Prince Charles. Unfortunately, the publication didn't give any reasons why they think this could be the case if the late royal was still alive.
Meanwhile, Prince Harry also shares other similarities with Princess Diana. Other than being an airhead, they are also rebels. Prince Harry and his mom are both rulebreakers, and they have broken royal protocol a handful of times.
Prince Harry also emulated Princess Diana's micro-expression during his royal wedding to Meghan Markle. When he saw his wife in her white wedding gown, the Duke of Sussex was seen mouthing the words, "looks amazing."
Princess Diana and Prince Harry also have the same relationship with the press, which has oftentimes been described as difficult. Following the Princess of Wales' death, Prince Harry went through depression.
Until today, the Duke of Sussex is very protective of his wife and son, Archie for fear that they will be harmed just like his late mother.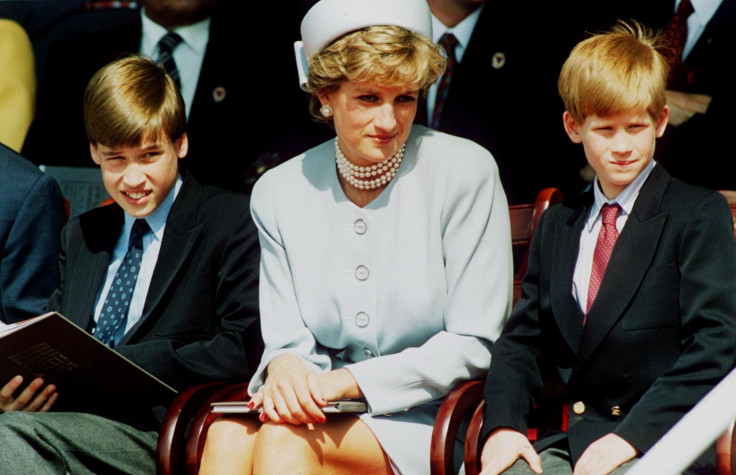 © Copyright IBTimes 2023. All rights reserved.