Princess Diana Missed Prince William's First Birthday; Press Wanted A 'Sad Mama'
Princess Diana revealed how the press was determined to see a "sad mama" after she missed Prince William's first birthday.
The Princess of Wales refused to leave Prince William behind during her tour to Australia with Prince Charles. According to royal photographer Arthur Edwards, Princess Diana gave the palace an ultimatum.
"Diana said, 'he goes or I don't go', that was pretty much an ultimatum to the Palace," Edwards revealed to Sunday Night.
Although Princess Diana was keen to be with her son most of the time, she missed Prince William's first birthday because they were in the middle of a 17-day tour of Canada. Princess Diana wrote to a relative and shared her thoughts that day.
"I smiled myself stupid all day," Princess Diana wrote per royal biographer Sally Bedell Smith, "as the press were quite determined to see a 'sad mama.'"
Although Princess Diana wasn't with Prince William on his first birthday, she did enjoy being with her eldest son during her and Prince Charles' 45-day tour of Australia and New Zealand. According to the report, the Prince of Wales was concerned about the strain of the hectic trip was having on his young wife who had suffered postpartum depression after Prince William's birth.
Princess Diana reportedly wanted to go home after a week and was happy that Prince William was nearby. Although the second in line to the throne only stayed at a "sheep station" with his nanny, the Prince and Princess of Wales got back to see him as much as possible.
Princess Diana's decision of not leaving her baby behind for a royal tour also changed the royal trips forever. Prince William and Kate Middleton followed her choice by bringing Prince George when he was still a baby in an official tour. Prince Harry and Meghan Markle did the same by bringing Archie to their South Africa tour.
The Duke and Duchess of Sussex made Africans very happy when they brought Archie along when they visited Archbishop Desmond Tutu at his foundation. The people immediately fell in love with Archie's smile and laugh. In fact, the royal mother and son landed on the tabloid covers the following day prompting some to wonder where Prince Harry was as the duke was missing in the photos.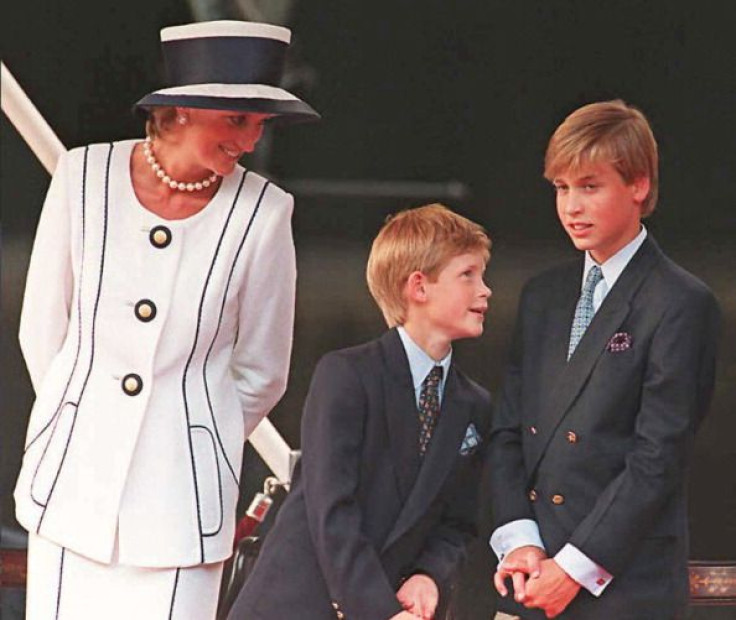 © Copyright IBTimes 2023. All rights reserved.