Princess Eugenie Slammed For 'Flirting' With Jack Brooksbank: 'You're Not On Honeymoon'
Princess Eugenie and Jack Brooksbank were recently spotted flirting with each other while vacationing on Amalfi Coast.
The royal couple, who is scheduled to tie the knot on Oct. 12, were also seen having lunch at a restaurant. Princess Eugenie stroke Brooksbank's cheek during their conversation and she also fed him pasta from her plate.
But Siofra Brennan, a journalist for the Daily Mail, said that Princess Eugenie and Brooksbank are not yet on their honeymoon. In fact, they have not even tied the knot. On Oct. 12 Princess Eugenie will down the aisle at St. George's Chapel in Windsor Castle. This is the same venue where Prince Harry wed Meghan Markle on May 19.
Months before Princess Eugenie and Brooksbank's wedding, the couple decided to take a breather from all of their preparations. The 28-year-old princess was photographed basking under the sun in her blue long-sleeved top, while Brooksbank wore a light blue buttoned-down shirt.
At one point during their short vacation, Princess Eugenie and Brooksbank ran into their friends on the island, and they had a brief talk with each other.
In related news, it has been reported that Princess Eugenie and Brooksbank's wedding reception will be held at the Royal Lodge, and it will be hosted by Prince Andrew and Sarah Ferguson. Prince Andrew and Ferguson divorced years ago, but the two have maintained an amicable relationship with each other.
In fact, a source previously claimed that Ferguson and Prince Andrew still live in the same house together.
Unlike Prince Harry and Markle's wedding reception that was hosted by Queen Elizabeth II and Prince Charles, Princess Eugenie's post-wedding gathering for family and friends are expected to be smaller. There are also some predictions suggesting that Prince Philip won't attend the wedding and reception because he is not on good terms with Ferguson.
Kate Middleton might also skip Princess Eugenie's special day if Pippa Middleton will give birth on the same day.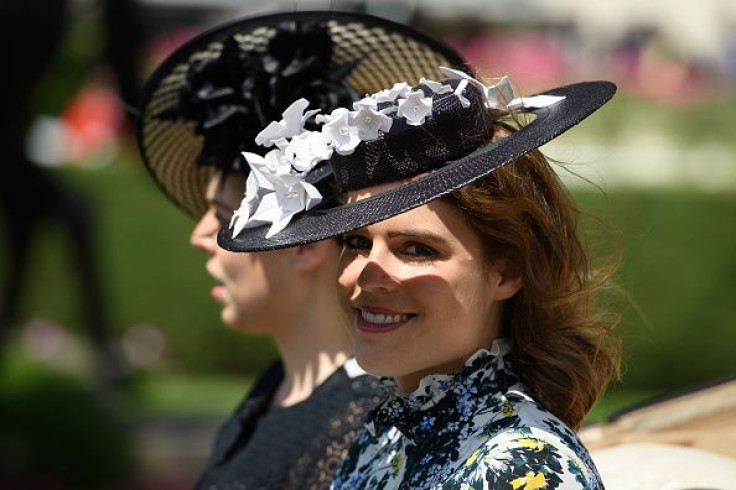 © Copyright IBTimes 2023. All rights reserved.