Princess Eugenie's Wedding Dress Didn't Show Her Scars From Previous Surgery
Princess Eugenie recently hinted that her wedding dress will show the scars she has from undergoing a spine surgery when she was just 12 years old. However, the marks weren't visible in the gown she wore on Friday.
During a recent interview, the 28-year-old princess also said that she pays tribute to the surgeons at NHS during her wedding ceremony.
"I think you can change the way beauty is, and you can show people your scars and I think it's really special to stand up for that. The Royal National Orthopedic Hospital, the RNOH, is a huge charity – I'm a patron of their appeal and I had an operation when I was 12 on my back, and you'll see. But it's a lovely way to honor the people who looked after me, and a way of standing up for young people who also go through this," she said (via The Sun).
Princess Eugenie was diagnosed with scoliosis at a young age. During her surgery, steel rods had to be inserted into her back to correct the curvature of her spine. Her surgeon, Jan Lehovsky, and several other staff from the RNOH will be part of the 850 guests that have been invited to attend her wedding to Jack Brooksbank on Oct. 12.
Prince Andrew and Sarah Ferguson's daughter also invited scoliosis sufferer, Julia Carlisle, 15, to her wedding. Princess Eugenie came across the teenager after seeing her performance on "Britain's Got Talent."
Meanwhile, Princess Eugenie also gushed over Brooksbank during her recent interview and shared details of how they first met several years ago. The couple saw each other for the first time while skiing in Verbier, Switzerland.
"I thought, 'What a silly hat!' and I thought, 'Who's that?' and then you came over and shook my hand and I was all butterflies. I think I rang my mom that night and said, 'I've met this guy Jack' and that was it. I remember being like, 'I really, really like this guy. I really want him to like me too' and then you gave me this huge widescreen-wiper wave and that was it. 'Right, he likes me,'" Princess Eugenie shared.
Princess Eugenie and Brooksbank's wedding ceremony will commence at 11 a.m.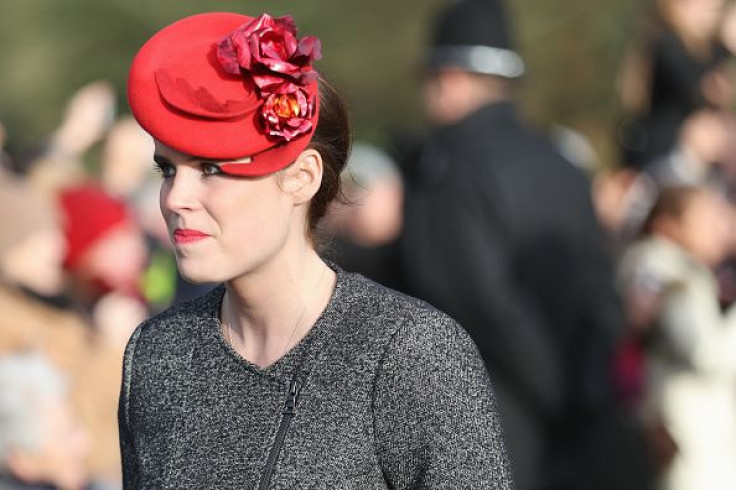 © Copyright IBTimes 2023. All rights reserved.