Princess Grace Movie, 'Grace Of Monaco,' Starring Nicole Kidman, Opens Cannes Film Festival Amid Controversy, Monaco Royal Family Disapproval And Bad Reviews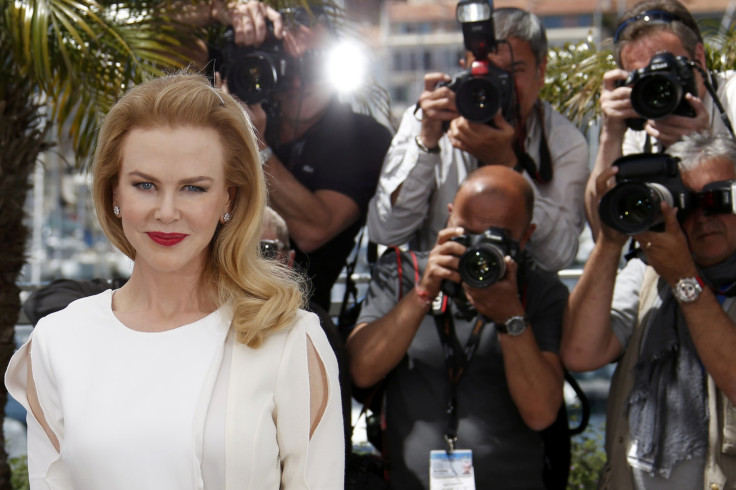 The Monaco royals will not be attending the world premiere of "Grace of Monaco" on Wednesday evening at the nearby Cannes Film Festival. Reportedly, Harvey Weinstein, who is producing the movie, won't be at the premiere either.
Princess Stephanie, Princess Caroline and Prince Albert have even released a statement calling the film about their mother "a farce." Citing the script and trailer, the Grimaldis said in a statement: "The princely family does not in any way wish to be associated with this film which reflects no reality and regrets that its history has been misappropriated for purely commercial purposes."
At the opening news conference in Cannes, France, on Wednesday, Nicole Kidman, who plays Princess Grace, said: "It's their mother and father. And I understand it's protection of their mother and father."
Kidman called the situation "sad." The Olivier Dahan-directed film stars Oscar-winner Kidman and Tim Roth as Prince Rainier during a time in the couple's marriage when they are beset with national and personal problems. The actress Grace Kelly met Rainier in 1955 and the two were married a year later after a whirlwind courtship. Grace died in an auto accident in 1982 and Rainier died in 2005.
Kidman says the portrayal is ultimately sympathetic for all of the Monaco royal family. "The film has no malice toward the family, particularly towards Grace or Rainier," said Kidman. "It's fictionalized. It's not a biopic. It's the essence of truth. But you take dramatic license at times." Kidman insisted it was a performance done with "love." "Ultimately if they ever did see it, I think they would see there was an enormous amount of affection for both of their parents and for the love story of their parents," said Kidman. She and Roth will walk down the red carpet at the premiere on Wednesday evening for the Cannes festival's opening night.
The New York Times is reporting that the Weinstein Company, which bought the rights to "Grace of Monaco" after the Berlin film festival last year, shifted the movie out of its fall schedule, as Weinstein proposed a revised version. In a public interview, the film's director, Dahan, criticized the Weinstein cut in profane terms, while accusing Weinstein of "blackmail."
An agreement on the film's release date is still being sorted out, according to the Times.
The Guardian called the film a "breathtaking catastrophe" in its review. While Nicole Kidman is "a good physical match for Grace Kelly," The Hollywood Reporter describes the film as "stiff" and "boring." No U.S. release date has been announced.
© Copyright IBTimes 2023. All rights reserved.